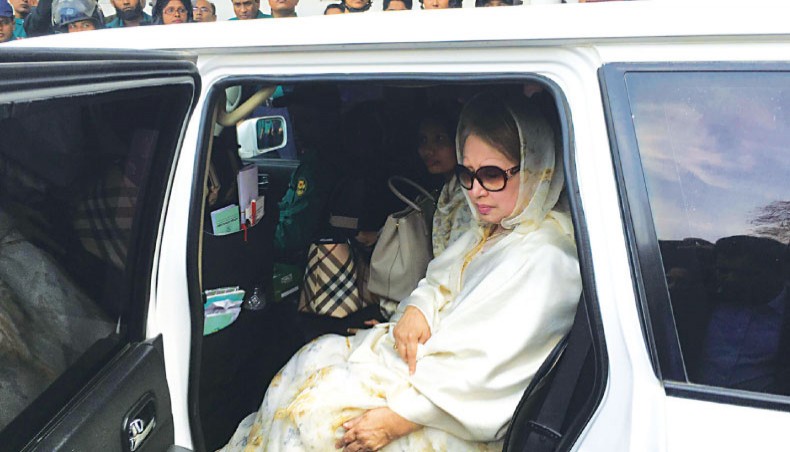 The Appellate Division of the Supreme Court on Wednesday upheld the High Court's order granting bail to jailed former prime minister and Bangladesh Nationalist Party chairperson Khaleda Zia in Zia Orphanage Trust graft case.
The apex court also directed the High Court bench chaired by Justice M Enayetur Rahim to dispose of Khaleda's appeal against the sentence by July 31.
A four-judge bench chaired by Chief Justice Syed Mahmud Hossain pronounced the verdict after hearing two appeals filed by the government and the Anti-Corruption Commission to cancel the High Court Division order that had granted her bail.
The High Court on March 12 had granted four months bail to Khaleda in the graft case.
Khaleda's lawyer Moudud Ahmed later told reporters that the BNP chairperson could not release from the jail as she was showed arrested in seven more cases after she obtained bail from the High Court Division.
On February 8, the Dhaka Special Court-5 convicted the BNP chief and sentenced her to five years' imprisonment in the Zia Orphanage Trust Fund embezzlement case. She was then sent to old central jail at Nazimuddin Road in the city.
News Courtesy: www.newagebd.net