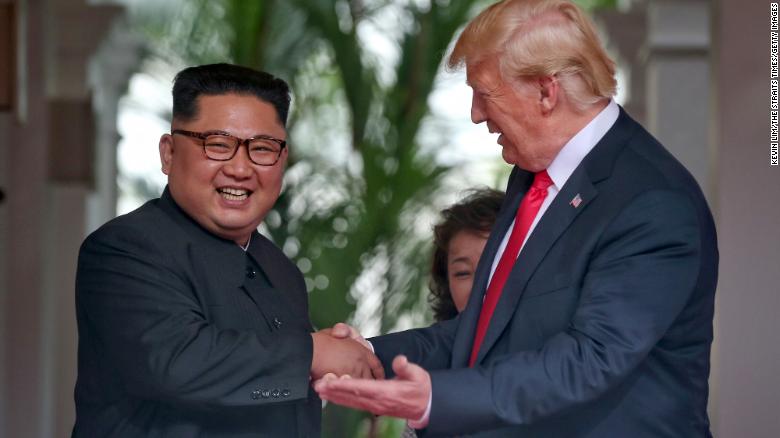 South Korea's president smiles as he watches Trump and Kim shake hands
President Moon watching the North Korean and US Summit in Singapore from his cabinet meeting in Seoul, on June 12.South Korean government
South Korea President Moon Jae-in watched the historic meeting between President Trump and Kim Jong Un from his cabinet room in Seoul.
When the two leaders shook hands for the first time, Moon smiled, according to pictures released by the South Korean president's office.
Moon had his own meeting with Kim Jong Un in April, which was widely viewed as a success.
Here's who was at that bilateral meeting between Trump and Kim
President Trump and North Korean leader Kim Jong Un sat down with their top advisers during a expanded bilateral meeting at the summit in Singapore.
Here's who went to the meeting: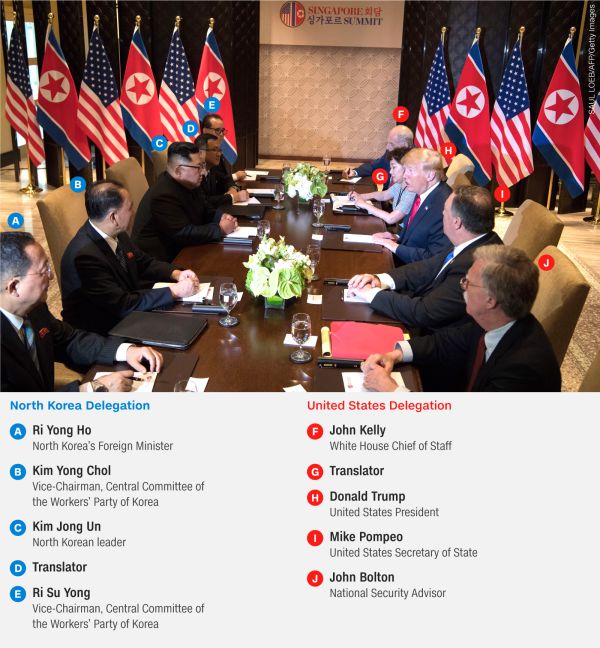 Trump gave Kim a peek inside his presidential limousine
From CNN's Kevin Liptak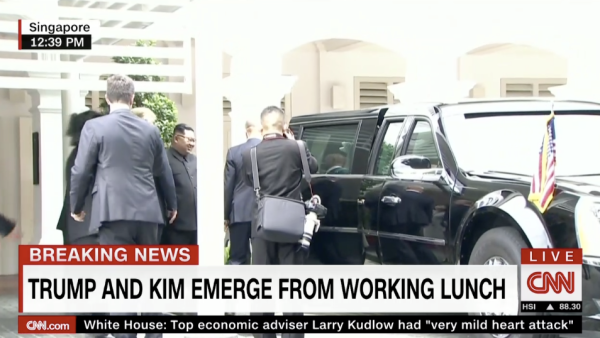 President Trump gave Kim Jong Un a quick peek inside the presidential limousine during their talks in Singapore on Tuesday.
Television footage showed US Secret Service agents opening the door of the heavily armored "Beast" as Trump showed Kim the interior.
US and North Korea will sign pledge to keep the momentum going, official says
From CNN's Jeff Zeleny
ANTHONY WALLACE/AFP/Getty Images
President Trump and Kim Jong Un will sign an agreement to acknowledge the progress of the talks and pledge to keep momentum going, a US official told CNN.
The official said he would not get ahead of the President on hard specifics of any agreement.
Trump surprised reporters by announcing there would be "a signing" in the afternoon, during a stroll around the Capella Hotel with Kim.
No official events had been planned until Trump's meeting with the press at 4 p.m. local time (4 a.m. ET).
Trump announces there will be a "signing" after working lunch with Kim Jong Un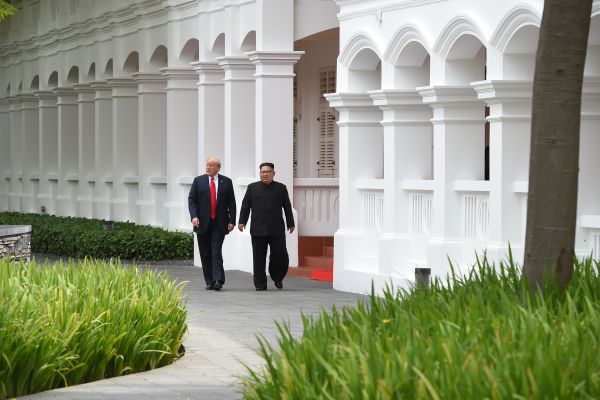 North Korea's leader Kim Jong Un (R) walks with US President Donald Trump (L) during a break in talks on June 12.Anthony Wallace/AFP/Getty Images
President Trump just told reporters that he and Kim Jong Un were off to "a signing" after their working lunch.
Trump made the remark during a brief stroll around the Capella Hotel with Kim. The President also said the talks had gone "better than anybody could have expected."
There is no information on what they could be signing or whether any agreements have been reached.
News Courtesy: www.cnn.com