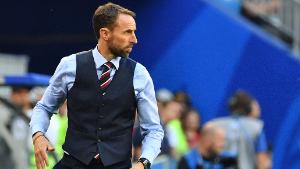 (CNN)From reigning champions Germany going out in the group stages to Russia beating Spain, there have been many surprising twists at this World Cup -- but perhaps none more so than England manager Gareth Southgate becoming a national style icon.
The 47-year-old has guided the Three Lions to a first World Cup semifinal since 1990 and has done so in style -- off the pitch as well as on -- donning a smart, form-fitting waistcoat for every match so far
"You see them (coaches) at the side of the pitch usually sweating with a suit on or wearing a shirt with the sleeves rolled up," Mark Powell, a bespoke tailor based in Soho, London, told CNN Sport
Sponsor Content
The new attractions set to revitalize Hong Kong
For new and regular visitors to Hong Kong, here are 9 of the most anticipated openings inthe near future.
Promoted By Hong Kong Tourism Board
"But with the waistcoat and the tie it still makes him (Southgate) look very elegant. It's worked really well for Gareth because, at the game, he doesn't have to wear his jacket."
READ: 'It's Coming Home' -- How England is winning the social media World Cup
READ: Author of 'The Best Football Book Ever' delights in England's World Cup success
British retailer Marks & Spencer, the official suit provider for the national team, has reported a 35% increase in waistcoat sales during England's run to the last four -- and they're not alone.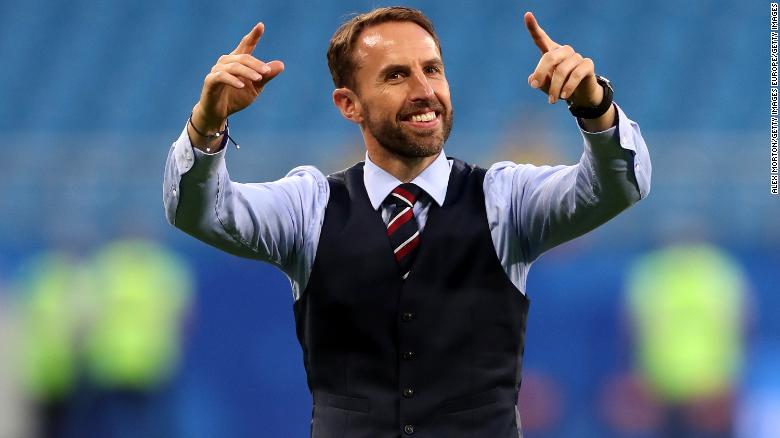 Gareth Southgate conducts the crowd as they sing a song to him.
Fashion search platform Lyst told Harper's Bazaar that waistcoat searches were up 41% since the World Cup started.
And since England beat Colombia on penalties -- the nation's first shootout win in World Cup history -- somebody has searched for a waistcoat every 12 minutes.
According to Powell, Southgate's decision to wear a waistcoat isn't just a fashion statement.
"He's more mature now (than when he was a player), it gives him an identity of having power and respect," he explains.
"He can feel very comfortable but equally still look very formal and stylish. That's what has become significant about it.
"I think it's been a very good advert for waistcoats and it isn't something you see many managers looking, is very elegant."
England is now bracing itself for "Waistcoat Wednesday" to mark the semifinal against Croatia.
Leading cancer charity 'Bloodwise' is at the forefront of efforts to get fans to dig out their old waistcoats and wear them in support of Southgate and the national team.
But such is the extent to which waistcoat fever has gripped the nation, Marks & Spencer have reportedly completely sold out in stores across the country, as well as in their Moscow branch.
Waistcoat sales in England are through the roof.
Powell has made bespoke suits for celebrities from all walks of life, including Olympic champion and Tour de France winner Bradley Wiggins, Hollywood actor Martin Freeman and 'The Modfather' himself, Paul Weller.
READ: London vibrates to World Cup rhythm as England shapes new destiny
READ: The agony and ecstasy of England's shootout win
Southgate may have come a long way from the ill-fitting beige suit he wore on his wedding day in 1997, but there is still just one stylistic tip that Powell would offer the England manager, something which has been up for debate in sartorial circles since the manager first stepped out in his waistcoat: Undo the bottom button.
One day, so the story goes, Edward the VII was feeling a bit bloated from eating too much dessert and decided to undo his bottom button.
"The rest of the people around the table felt obliged to do the same," Powell explains. "Then it became a set sartorial etiquette which has carried on to this day.
"I always think the suit looks great on the sidelines. With a waistcoat it just adds a little bit of formal style, which is making him look very cool.
"Obviously there is a sense of fun about the whole thing but as England have progressed and now we're into the semifinal, who knows, maybe this waistcoat thing can become really iconic if they win it!"
News Courtesy: www.cnn.com