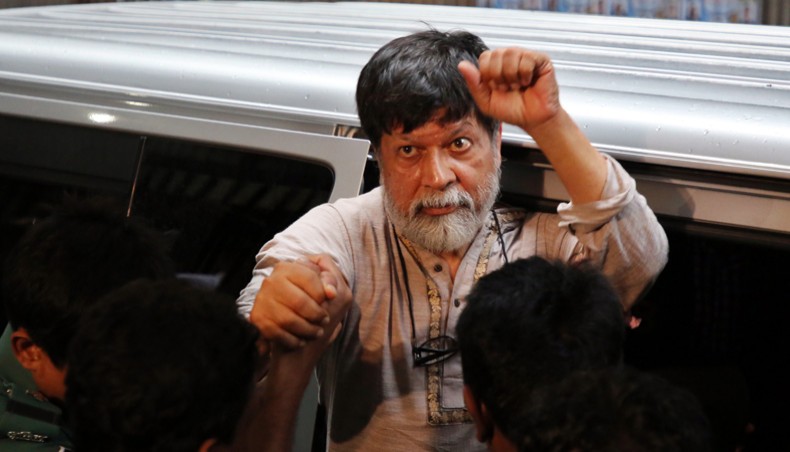 The High Court Division on Thursday granted bail to acclaimed photographer and social activist Shahidul Alam disposing of a bail petition submitted on September 17.
The bench of Justice Sheikh Abdul Awal and Justice Bhishmadev Chakrabortty gave the order after hearing a petition on why Shahidul would not be granted bail.
Shahidul's lawyer Sara Hossain said now there is not bar to free Shahidul as he is not facing any other case.
Shahidul got bail after the High Court had put off hearing his bail petition for 17 times till Wednesday.
On August 5, the Detective Branch of Dhaka Metropolitan Police picked up Shahidul Alam from his residence without showing any warrant or reason.
Later, the DB filed a case against him alleging that he had instigated schoolchildren's movement for road safety.
Shahidul was also accused of giving call to overthrow the government in an interview with Al Jazeera.
His lawyers told reporters that thought the High Court Division at its November 1 hearing found out gross inconsistencies between the allegation made by the DB against Shahidul Alam quoting his interview with Al Jazeera and his video post on Facebook live and what he had actually said he remains a victim of arbitrary detention.
News Courtesy: www.newagebd.net