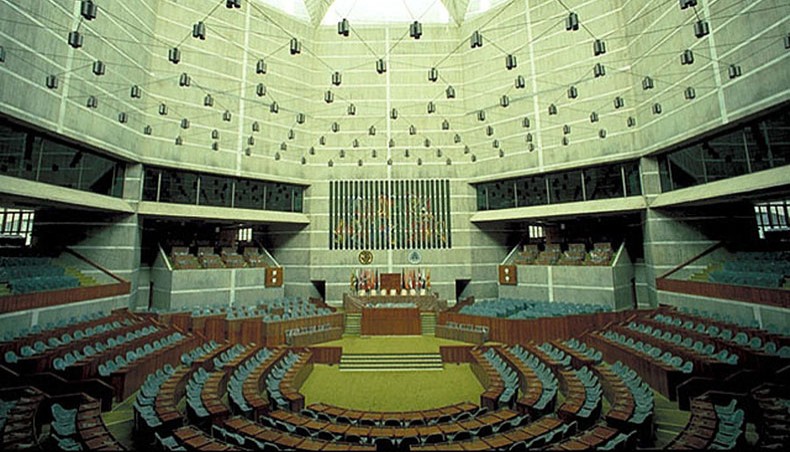 The maiden session of the 11th Jatiya Sangsad will begin on January 30, just within 31 days of the general election held on December 30 with participation of all the registered political parties.
Bangladesh's president Abdul Hamid on Wednesday convened the session exercising his power bestowed upon him by article 72 (1) of the constitution.
It will also be the first session of the New Year, which will start at 3:00pm on the day, according to a parliament secretariat release.
The five-year tenure of the outgoing parliament will expire on January 28 as its first sitting was held on January 29, 2014 after the 10th general election held on January 5, 2014.
The 10th parliament during its current tenure sat 23 times that witnessed 410 business days. Some 198 bills were placed and 193 of them were passed.
The opposition did not boycott parliament, but they staged walkout for three times while the leader of the opposition was present in the house for 242 days.
Leader of the house and prime minister Sheikh Hasina was present in the 10th parliament for 338 days.
The last session (23rd session) of the 10th parliament was prorogued on October 29 last year.
News Courtesy: www.newagebd.net