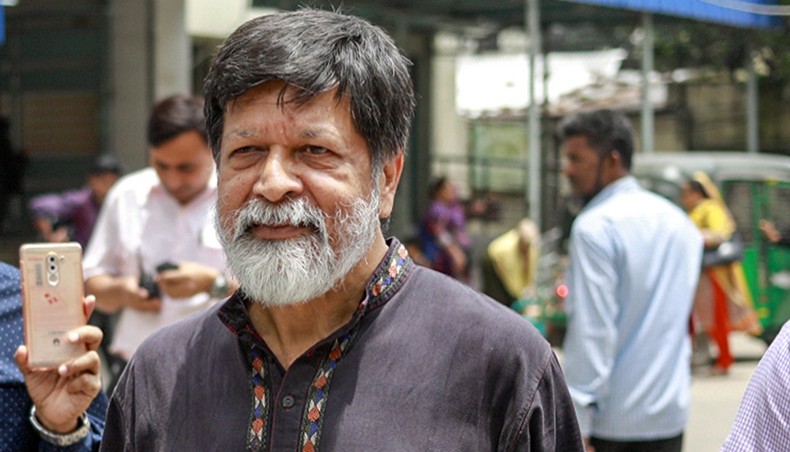 The High Court Sunday asked the government to explain in a week why acclaimed photographer Shahidul Alam will not be granted bail.
The bench of Justice AKM Asaduzzaman and Justice SM Mozibur Rahman passed the order after hearing on Shahidul Alam's bail petition, in a case filed against him under section 57 of Information and Communication Technology Act.
Sara Hossain, Shahdeen Malik, Jyotirmay Barua and SM Asaduzzaman stood for Shahidul.
Attorney general Mahbubey Alam opposed issuing bail to Shahidul.
Shahidul submitted the bail petition to the HC on September 18, in which he said that the allegations against him do not fall under section 57.
It was his second plea moved before the HC seeking bail in the same case.
On September 10, HC directed the trial court concerned to dispose of the bail application by September 11.
The trial court rejected bail to the photographer on the same day.
News Courtesy: www.newagebd.net