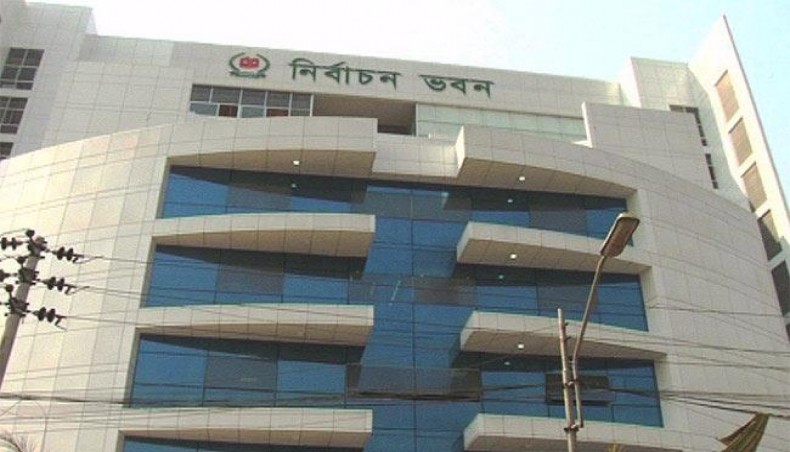 The Election Commission on Tuesday instructed the returning officers to cancel nomination papers of the jailed Bangladesh Nationalist Party chairperson Khaleda Zia if her convictions were not stayed.
The commission gave the instruction on the first day of a two-day training programme for returning officers in its headquarters in Dhaka, an election commissioner told New Age.
He said that one of his colleagues gave the instruction responding a quarry form a returning officer.
He said that the returning officer asked that what they would do if Khaleda filed nomination papers with her existing status.
He said that the instruction was given as per the Representation of the People Order, 1972.
According to the 1972, a person jailed for not less than two years for an offence involving moral turpitude is disqualified from contesting a national election unless a period of five years has elapsed since the date of his/her release.
Earlier on Monday, election commissioner Rafiqul Islam said that the commission would make its decision on the candidature of Khaleda after the submission of her nomination paper.
He made the comment when BNP started selling forms for party nominations for the 11th parliamentary elections.
'She will be allowed to appeal with the commission against the returning officers' decision and later to the High Court if aggrieved at the commission's decision,' Rafiqul said.
Mentioning that there are two Supreme Court verdicts on participation of a convict in the general election, law minister Anisul Huq said on October 30 that the court would now decide whether the BNP chairperson would be allowed to join the polls.
The High Court on October 30 enhanced the sentence of Khaleda in the Zia Orphanage Trust graft case to imprisonment for 10 years from five years while a Dhaka court on the same day jailed her for seven years in the Zia Charitable Trust graft case.
BNP secretary general Mirza Fakhrul Islam Alamgir and standing committee members Nazrul Islam Khan and Mirza Abbas bought three nomination forms for Khaleda Zia for Feni 1, Bogura 6 and Bogura 7 parliamentary constituencies.
News Courtesy: www.newagebd.net