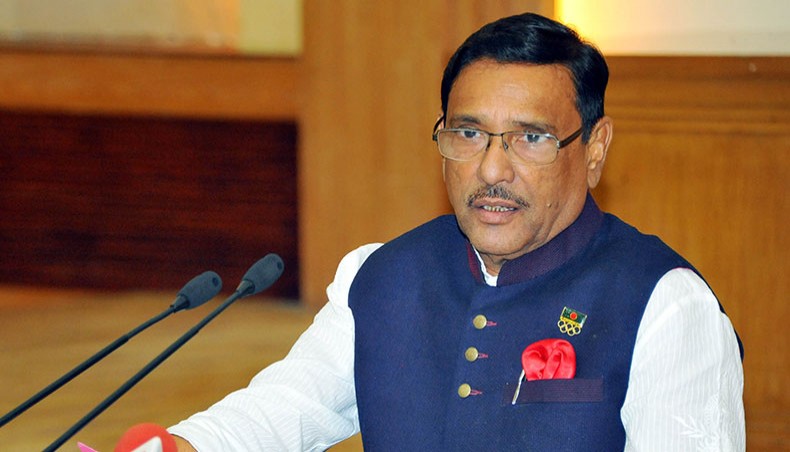 The general secretary of the ruling Awami League, Obaidul Quader, on Wednesday said that his party would like to take part in the next general election in December next year.
Addressing at a press conference at Bangladesh Secretariat, Quader, also road transport and bridges minister, said that they would want the next general election be held in the month of victory.
'The Election Commission will announce the date of the election which is scheduled between end of 2018 and first quarter of 2019,' Quader said.
He saw no possibility of holding early polls and said that his party was ready for taking part in the election any time.
'We started taking our party's election preparations long time ago and have already finalised the draft list of candidates at district and divisional levels,' he said.
Referring to Tuesday's clash between Bangladesh Nationalist Party activists and police when BNP chairperson went to a Dhaka court, Quader said that BNP could create anarchies before next general election.
Quader claimed that the BNP activists had tried to block the road while the police acted to stop them as they had also ransacked private vehicles.
Turing to the upcoming by-election in Dhaka South City Corporation after the death of mayor Annisul Huq, Quader said that Awami League would nominate a winnable candidate for the DSCC election.
News Courtesy: www.newagebd.net