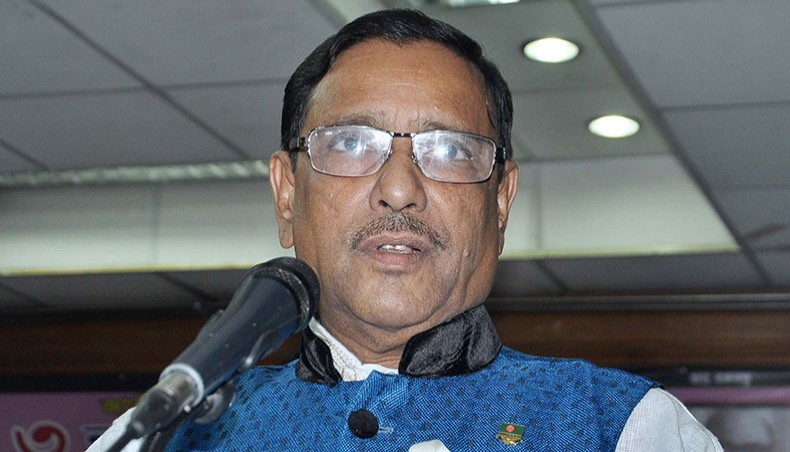 Awami League general secretary Obaidul Quader on Thursday said there is no chance of repetition of situation like January 11, in 2007 and the next general election will be participatory one.
Quader after a meeting of the party's secretaries at Dhanmondi office of Awami League president, where they decided to start preparations for next general election and begin electioneering going door to door seeking votes in favour of 'boat' for continuation of the developments.
Emerging from the meeting, the information and research secretary Afzal Husain told New Age that the meeting mainly discussed on the organisational issues for strengthening the party before the next general election scheduled in 2018.
After the meeting Obaidul Quader said that his party had already started next general election preparations, to win in election.
'We will increase our organisational capacities and go the door to door of seeing support for Awami League for continuations of the development works those initiated by Awami League led government', said Quader, also the road transport and bridges minster.
The voters would support the ruling Awami League as they already initiated development activities for the development of the country, Quader added.
The people would not extend their supports to the Bangladesh Nationalist Party in next general elections as they failed to take any development activity during their regimes, Quader claimed.
The AL is yet to finalise its mayoral candidate in Dhaka North City by- election and it would be finalsied at a meeting of the party's local government nomination board scheduled for January 16, Quader added.
The secretaries of the party Mahbubul Alam Hanif, Habibur Rahman Siraj, Mohidul Hasan Chowdhuory Nowfel, Abdur Rahman, Biplab Barua and others attended the meeting.
News Courtesy: www.newagebd.net