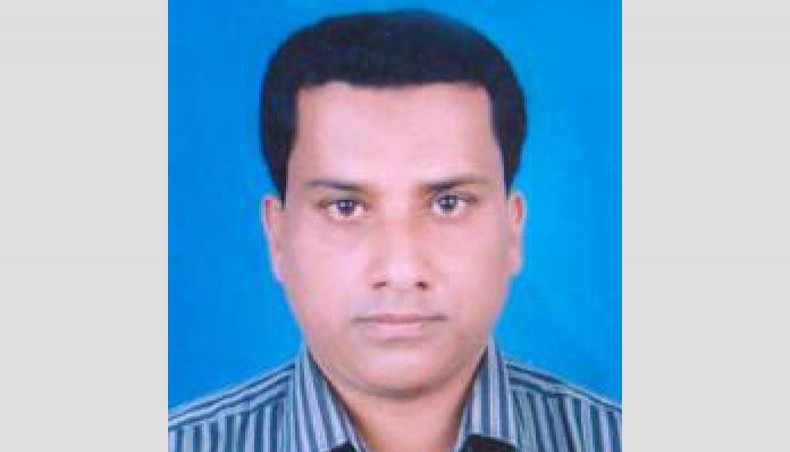 A Feni court on Tuesday sentenced 39 people to death for killing Phulgazi upazila chairman Ekramul Haque in Feni in 2014.
The court also acquitted 16 others including Bangladesh Nationalist Party leader Mahtab Uddin Chowdhury Minar as allegations brought against them were not proved.
Feni district and session judge Aminul Hoque passed the order at around 3:00pm.
Armed assailants killed Ekram, also local Awami League leader, in broad daylight near Bilasi Cinema Hall on Academy Road in Feni town on May 20, 2014.
The gang waylaid his car, opened fire on the vehicle and set it ablaze with the chairman trapped inside.
Ekramul's brother Rezaul Hoque Jasim filed the murder case with Feni Sadar Police Station on the day, accusing Mahtab Uddin Chowdhury, a leader of Feni BNP, and 30 to 35 unnamed people.
Police pressed charges against 56 people in August the same year. The court indicted them in March 2016 and heard arguments until January 28 this year.
As many as 44 arrests were made over the years. Among the arrestees, 15 confessed to killing Ekram.
Mahtab Uddin Chowdhury alias Minar Chowdhury, and 34 other accused are now in jail.
Five accused went into hiding after securing bail.
One accused named Sohel died in a shootout with RAB, according to the elite police.
Family members said local MP was directly involved in the killing of Phulgazi upazila parishad chairman Ekramul Huque.
Police dropped his name from the charges sheet.
Four other people, including a local journalist and Ekram's driver, were injured as the attackers stabbed them with sharp weapons inside the car.
News Courtesy: www.newagebd.net