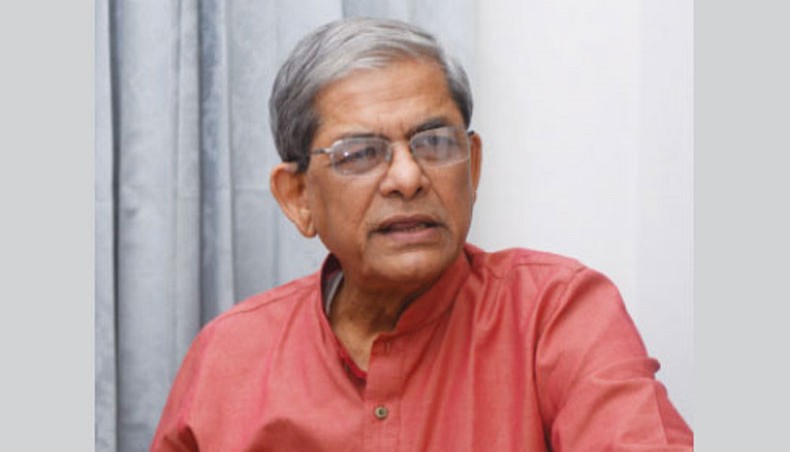 Bangladesh Nationalist Party secretary general Mirza Fakhrul Islam Alamgir on Wednesday alleged that the party's imprisoned chairperson Khaleda Zia was not being allowed to meet her relatives, political colleagues and lawyers for nearly last 11 days.
He expressed fear whether any conspiracy was being hatched to 'eliminate' Khaleda from the world.
Fakhrul made the allegation and remarks at a news briefing at BNP central office at Nayapaltan.
He said relatives of Khaleda had last met with her in jail on June 30.
The secretary general said the jail authorities avoided the matter when communicated.
Jail super asked for contacting with IG (prison), IG prison referred to the minister while the minister said it is not possible for him to do anything without the consent of 'the number one', Fakhrul said.
If it is the situation that it would need to go to the head of the government for visiting of prisoner then what remained left in the country, he said adding that jail authorities is enough for visiting Khaleda.
He said it was being violated the constitutional and human rights by not allowing jailed Khaleda to meet with her relatives and friends.
BNP chairperson Khaleda Zia was sentenced to five years in jail in a graft case by a special Dhaka judge's court on February 8 and sent to old Dhaka Central Jail on Nazimuddin Road in Dhaka.
News Courtesy: www.newagebd.net