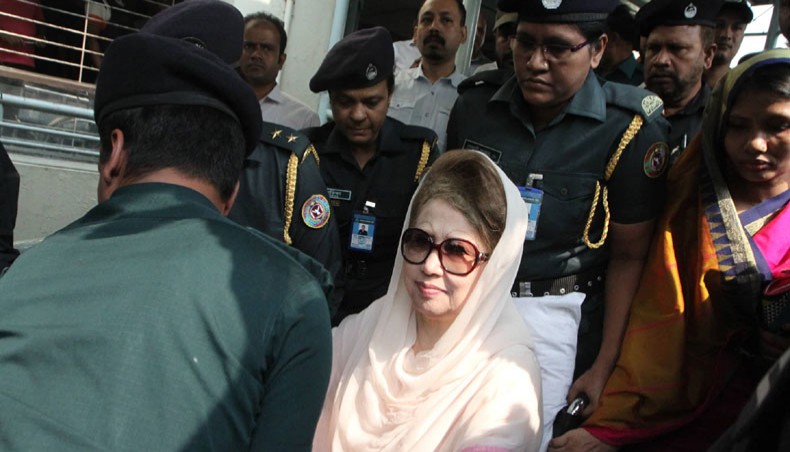 Bangladesh Nationalist Party chairperson Khaleda Zia was taken to jail from Bangabandhu Sheikh Mujib Medical University on Thursday for a court appearance in Niko graft case.
BSMMU hospital additional director Nazmul Karim Manik told New Age that Khaleda Zia, also former prime minister, was taken to Old Central Jail for a court hearing.
Earlier on Wednesday, the Law Ministry issued a gazette notification saying that the trial of BNP chief Khaleda Zia and others accused in the Niko corruption case would be held at a makeshift court in Old Dhaka Central Jail.
Asked about Khaleda Zia's health condition, the BSMMU hospital additional director said, the medical board allowed her to move.
Ailing Khaleda Zia was taken to BSMMU on October 6 for treatment on order from the court.
Ailing Khaleda Zia was shifted to the hospital after she had languished inside the abandoned Old Dhaka Central Jail in the city's Nazimuddin Road for nine months since since she was sentenced to five years' imprisonment in the Zia Orphanage Trust corruption case on February 8.
News Courtesy: www.newagebd.net