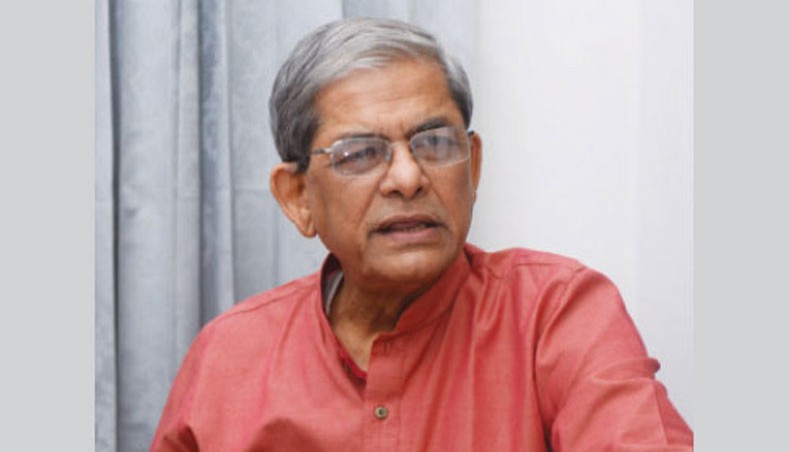 Bangladesh Nationalist Party secretary general Mirza Fakhrul Islam Alamgir on Friday said that the demands of the Jatiya Oikya Front had to be realised through movement and the polls schedule was not acceptable until a level playing field was created.
At rally the opposition alliance held in Rajshahi, he said, 'A level field must be ensured, all the political parties have to be given equal opportunities and BNP chairperson Khaleda Zia has to be released.'
Amid protests from opposition political quarters, the chief election commissioner on Thursday announced the schedule for holding the 11th parliamentary elections on December 23.
Jatiya Oikya Front rejected the election schedule as they said that it was announced amid ongoing talks with the prime minister and Awami League president Sheikh Hasina with the front.
Fakhrul told the rally that without release of Khaleda and realisation of their seven-point demand, the dialogue would not be fruitful.
'She [Khaleda] is being killed slowly in the jail,' Fakhrul alleged, accusing the government of denying ailing Khaleda's necessary medical treatment.
News Courtesy: www.newagebd.net