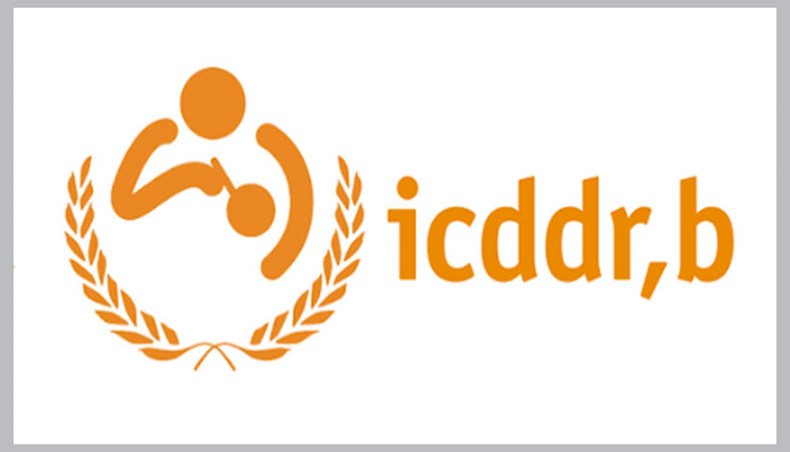 Doctors in Bangladesh are highly urban centric while majority of the population live in rural areas, says a study of the International Centre for Diarrhoeal Diseases Research, Bangladesh.
The inequitable distribution of physicians is troubling the country's health service delivery, said the study unveiled on Saturday.
The icddr,b disclosed the findings at a health policy dialogue on 'Equitable Distribution of Medical Doctors for Strengthening Universal Health Coverage' at the CIRDAP auditorium in the capital.
The study has found a high concentration of doctors in urban areas, especially in Dhaka division. Some 42.2 per cent doctors are surplus against the sanctioned posts in the division but their scarcity in other divisions is an extreme problem.
Doctors at the entry level take leave for higher education and they do not return to rural areas while a huge number of physicians are made Officer on Special Duty, the study found.
Directorate General of Health Services director general Abul Kalam Azad said that 'lobbying from political quarters' was a key reason for doctor postings in urban areas.
'We are helpless under political pressure,' he said.
'It's been a reality that we have to bend our system due to political pressure about desired postings of doctors,' he added.
The study, presented by icddr,b scientist Iqbal Anwar, revealed that against the sanctioned posts of 25,655 doctors in the Health Services, some 20.4 per cent posts remained vacant.
The 9th grade doctors, who are appointed through the Bangladesh Civil Service recruitment process, constitute 67 per cent health workforce (doctors).
But against the sanctioned posts of 17,700 doctors in the 9th grade, 18.3 per cent remained vacant across the country, according to the research.
But interestingly, the study shows, Dhaka division has 42.2 per cent surplus doctors or 2,514 more doctors than the sanctioned 5,956 posts.
On the other hand, 63 per cent posts in Barishal division lay vacant, 59 per cent in Rangpur, 56 per cent in Khulna, 51 per cent in Sylhet, 47 per cent in Rajshahi, 43 per cent in Chittagong, and 40.8 per cent in Mymensingh division.
More surprisingly, 7,134 doctors have been made OSD in the Health Services and they are attached in Dhaka.
Ninth grade doctors, the entry-point graduate physicians, are appointed as OSD doctors in greater number – 4,749 – compared to other grades.
Shockingly, 214 OSD doctors were found to have no information about their posting or whereabouts.
The study has found that doctors usually pursue post-graduate medical education, but they were unwilling to return to rural areas after their study was completed.
Some 1,160 government doctors are allowed to enrol in post-graduate medical education each year, but they linger their study to stay on in their medical education institutions in urban areas.
According to the study, in the last post-graduate examination held in January 2019, some 56 per cent appeared in the exam and the pass rate was merely 9.33 per cent.
Over the years, the pass rate in the post-graduate examination of doctors has been only 7 per cent.
Another salient finding of the research is that the distribution of doctors at district and upazila levels is not proportionate.
The doctors of the ranks of medical officer, consultant, anesthesiologist and lab investigator were found not evenly distributed at district and upazila hospitals, considering different tiers of hospitals in terms of bed capacity,.
In a 250-bed district hospital, the study says, there are 50 posts of doctors including in the administration and indoor and outpatient departments, but there are no medical officers for the inpatient departments though there are specialist doctors in the rank of consultant.
Similarly, the 100-bed district hospitals, too, have 21 posts of doctors including in the administration and outdoor and inpatients departments but there is no medical officer post for inpatients services.
For the 50-bed upazila hospitals, there are 20 doctors sanctioned with one anesthesiologist but there are no lab investigating doctors posted at these facilities.
For the 31-bed upazila hospitals, there are eight doctors but they have neither any medical officer for indoor services nor any anesthesiologist or lab investigator.
The sanction of posts for the BCS doctors from grade 1 to grade 9 is also not well proportionate, the study found.
There are 15,737 doctors in the 9th grade but only 327 in grade 8, 588 in grade 7 while grade 6, interestingly, has 6,158 posts.
Similarly, though grade 5 has 854 doctors yet grade 4 has 1,221. In the upper ranks, grade 3 has 785 doctors, grade 2 has 4 and grade 1 has 1 doctor.
The study observed that the doctors entering through the BCS process could not set their career goal due to the disproportionate distribution of posts among the different grades.
Since the independence, Bangladesh has produced 94,268 graduate doctors and of them some 80,000 doctors are now practicing in Bangladesh while about 10,000 have gone abroad.
In a comparison between the production and the employment of doctors, the study said that the number of posts for doctors was not increasing enough.
According to the World Health Organisation, though 70 per cent of the Bangladesh population live in rural areas, the qualified doctors are 'overwhelmingly urban-biased' in the country.
'On the other hand, unqualified healers, quacks and semi-qualified allopathic practitioners such as village doctors and Community Health Workers are mainly concentrated in rural areas,' it commented in the Bangladesh Health Review, published in 2015.
'The overwhelming urban bias in the distribution of qualified professionals remains a persistent phenomenon,' it added.
Bangladesh Health Rights Movement chairman Rashid-e-Mahbub told New Age that rural people had to struggle to access doctors because of the health services' inefficient human resource management.
He said that the government had no policy and no guideline as to how it could be ensured that the doctors stayed in rural areas.
'Qualified doctors concentrating in urban areas are bypassing the right of people in the countryside to treatment but the government is not serious about it,' he said, adding, 'An unholy nexus between politically influential doctors and corrupt officials was taking opportunity of the government's indifference.'
Former WHO South Asia regional adviser Muzaherul Huq told this newspaper that the government must strengthen the health services in the rural areas to ensure universal health coverage.
'But the government either lacks [the sense of] urgency [in this regard] or remains reluctant to ensure doctors' presence in the rural areas or it is somehow in a compromise with the errant doctors,' he said.
DGHS director general Abul Kalam Azad said that he felt the problem of doctors' high presence in urban areas.
'The situation won't change [for the better] unless a system is developed to give incentive for doctors to work in rural areas,' he observed.
Another problem is that, he said, unlike other government cadre officers, the health cadre officers get no promotion if they do not have any post-graduate degree.
It can be made a policy that working at the grassroots level would make the health cadre officers qualified for promotion, Azad said.
Prime minister Sheikh Hasina on several occasions has expressed dissatisfaction that doctors are unwilling to serve in rural areas.
She has recently ordered for a mandatory one-year internship in rural areas for the medical students to get their degree.
Azad said that the policy of internship in rural areas would help mitigate the crisis of doctors in rural areas.
News Courtesy: www.newagebd.net