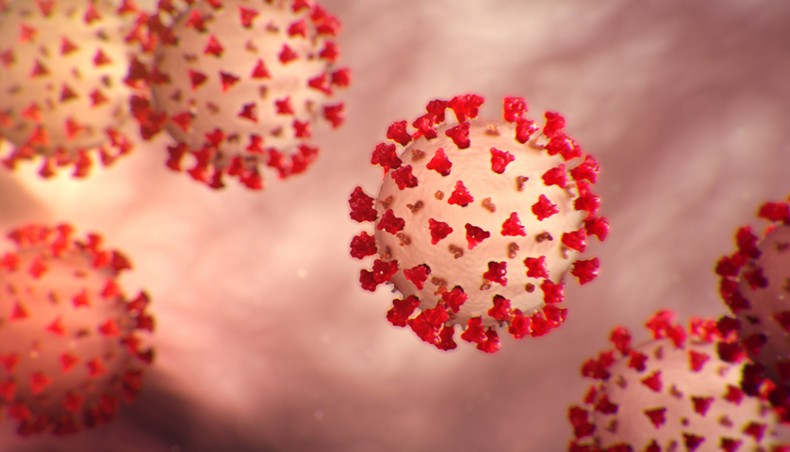 Another woman was infected with the novel coronavirus in Bangladesh in the 24 hours until Monday morning, raising the country's total number of coronavirus patients to 49.
Besides, four more people died with symptoms of COVID-19 in four districts on Sunday night and Monday, but they were not tested before they died.
Thus, at least 12 people have died with COVID-19 symptoms in the country since Friday.
The Institute of Epidemiology, Disease Control and Research, however, did not reply to questions about the deaths of a number of people with the symptoms of COVID-19.
The IEDCR said on Monday that four more patients, including one aged above 80 and two above 60, also recovered from coronavirus infection in the 24-hour period.
Among the patients that recovered, one was a doctor and two were nurses. With these four, 19 patients have recovered from the disease so far in the country.
Bangladesh on March 8 confirmed for the first time that three people were infected with the novel coronavirus. Until now, five patients have died from the virus in the country.
'In the past 24 hours, we have tested 153 samples and a female in her 20s has been found positive,' said IEDCR director Meerjady Sabrina Flora at an online press conference.
She said that the source of her infection was not yet detected.
Meerjady earlier said that a limited-scale community transmission was happening in the country.
So far, 1,338 people have been tested in the country and 49 of them diagnosed with the coronavirus.
With no new deaths, she said, the number of fatalities stands at five.
'We are happy to inform you that four more people, including three elderly persons — one above 80 and two above 60 — have recovered from their infection, creating the hope that elderly people, who are vulnerable to COVID-19, can recover,' Meerjady said.
Besides, she said, 36 people have been released from institutional quarantine in the past 24 hours while 32 are now in such quarantine and 62 in isolation.
The IEDCR director, however, warned that the risk of infection with the novel coronavirus in Bangladesh was still prevailing despite few people being identified with the virus in the recent days.
'There is still no scope of believing that the COVID-19 risk has decreased in our country,' she said.
'We will request you not to come out of home and to follow the government instruction for social distancing,' she added.
Meerjady said that anyone suspecting to have contracted COVID-19 should not come out of home but call the hotlines to let the IEDCR to collect samples from the home.
The IEDCR director, however, did not reply to questions about the deaths of a number of people with symptoms of COVID-19 in the country in the past few days.
At least five more people died with COVID-19 symptoms on Sunday night and Monday.
The New Age correspondent in Dinajpur reported that a 40-year-old man of village Taposi in Jotbani union under Birampur upazila died with cough, fever and breathing problem at home at about 6:00am on Monday and the people of his locality were quarantined after their samples were collected for coronavirus tests, Jotbani union Parishad chairman Md Abdur Razzak Mandal told New Age.
He said that the man, an agricultural labourer working at the house of an Italy returnee in Cumilla, fled from his workplace there several days ago.
His employer's family members were kept in home quarantine and later he became sick and was taking treatment locally.
In Sherpur, a middle-aged construction worker of Dakkhin Palashikura village under Nalitabari upazila died of breathing problem Sunday night and the administration locked down the locality after collecting samples for coronavirus test, Nalitabari upazila nirbahi officer Arifur Rahman said.
The New Age Islamic University correspondent in Kushtia reported that a 40-year-old auto-rickshaw driver was declared dead on arrival at Kushtia General Hospital Monday morning.
He had been suffering from cold, cough and breathing problems and nine people, including two doctors and five staffers, were kept in quarantine, Kushtia civil surgeon HM Anowarul Islam said.
In Sunamganj, a 55-year-old woman suffering from cough, fiver and breathing problem died at Sunamganj 250-bed Hospital early Monday and her husband was sent to Sylhet for coronavirus examination, Sunamganj civil surgeon Md Shams Uddin said.
Earlier, at least six people died with symptoms similar to those of COVID-19 at places in the country on Sunday and Saturday night and a man in Bogura died after showing symptoms of coronavirus infection on Friday, according to reports published in newspapers.
Meerjady said that many people raised questions about the testing of a small number of people by the government and its daily capacity of testing.
'But I want to assure that we have the capacity to test at least 1,000 people at the IEDCR lab alone,' Meerjady said.
The management information system director at the Directorate General of Health Services, Habibur Rahman, said that six labs were prepared in the country to test COVID-19.
The labs are at the IEDCR, Institute of Public Health, Dhaka Shishu Hospital, International Centre for Diarrhoeal Disease Research, Bangladesh, Institute for Developing Science and Health Initiatives and Bangladesh Institute of Tropical and Infectious Diseases in Chattogram.
The ICDDR,B and the IDSHI are non-government organisations and the protocol for the sample collection has not been finalised yet at these two facilities, officials said.
They said that general people or suspected patients could not go to the labs directly to provide samples and that the test results would not be provided to the test seekers in person.
DGHS MIS director Habibur Rahman told New Age that the sample collection and the supply of the test results would be coordinated by the DGHS.
News Courtesy: www.newagebd.net