JU students injured in clash with locals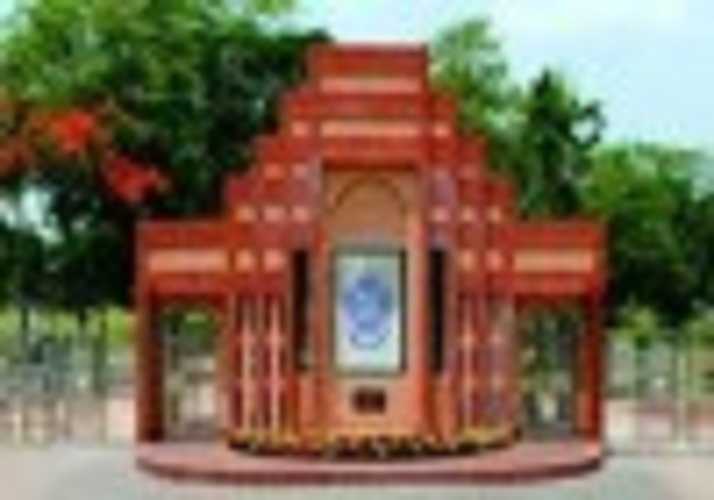 Seven students of different departments of Jahangirnagar University were seriously injured in a clash between students and locals of village Gerua near the campus on Friday night.
The clash ensued from an alleged extortion attempt made by the organising secretary of the university unit of the Bangladesh Chhatra League, said the witnesses.
However, a six-member team from Ashulia and Savar police station brought the situation under control after about 3 hours of chasing and counter-chasing from 5.00pm to 8.45pm.
Locals said that BCL university unit's organising secretary Abhishek Modal had allegedly beaten up a resident of village Gerua, demanding Tk 5 lakh from him.
Later, local people gathered in the market area near the campus to counter and protest at the Chhatra League activist's alleged extortion attempt.
The villagers also invited others locals to join them by announcing through loudspeakers that robbery attack had been made on the local people.
During the clashes, the protesting local people also allegedly detained six students demanding unconditional apology from the Chhatra League activists.
Protesting local Amzad Ali said that BCL men Abhishek demanded Tk 5 lakh and beaten me up in a room on Wednesday.
He also threatened me to death if his demand was not fulfilled. However, Abhishek denied the allegations.
Protesting students, however, alleged that they had come to the village to rescue over hundreds of their fellows who resided in the student messes in the village and those students who were detained by the villagers to take revenge.
The students also lambasted the university administration for their negligence in the matter and for not intervening in the clash to rescue the general students stranded in the village.
They also alleged that only six policemen were not enough to keep the situation under the control.
However, proctor ASM Firoz ul Hasan said that the proctorial body along with the police forces had rescued the students from the area.
Vice-chancellor Professor Farzana Islam of Jahangirnagar University said that the university's security forces could not do anything outside the campus regarding the clash.
She made this remarks after students made allegations of negligence against the university administration in rescuing the students from villagers' grab.
'I have already asked Savar and Ashulia police stations to provide additional police personnel to keep the situation under control, she said.
News Courtesy:
https://www.newagebd.net/article/130695/ju-students-injured-in-clash-with-locals