PM orders situation review to reopen education institutions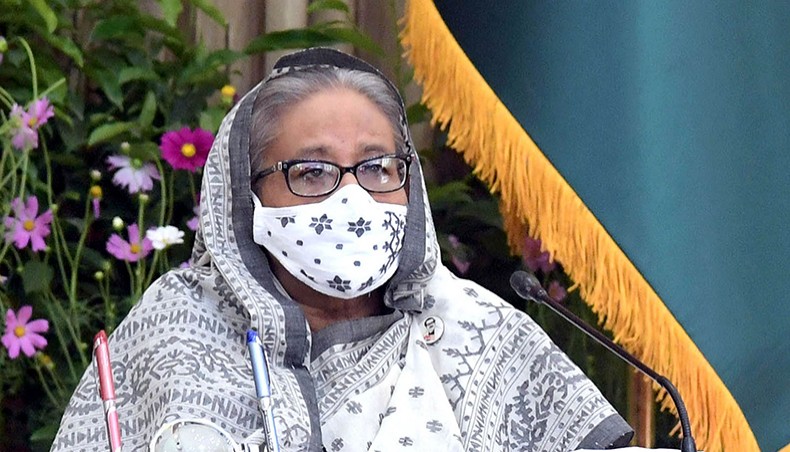 Prime minister Sheikh Hasina on Monday asked the education ministry to hold an inter-ministerial meeting to review whether educational institutions could be reopened soon.
She gave the directive while presiding over the weekly cabinet meeting virtually from her official residence Ganabhaban.
Her directive came at a time when students at various public universities were staging demonstrations for reopening their halls and holding examinations.
Ministers and secretaries concerned joined the cabinet meeting from the secretariat.
'The ministries concerned along with experts will sit within five to six days to review the situation for reopening educational institutions,' cabinet secretary Khandker Anwarul Islam said while addressing a press briefing at the secretariat.
He said that teachers and employees of educational institutions would be vaccinated against COVID-19 first as part of the preparation to reopen schools, colleges, madrassahs and universities.
He said that the prime minister asked the authorities to review the COVID-19 situation in consultation with experts and find ways how they could reopen residential halls for students by ensuring their health safety as all educational institutions had remained closed since March 18, 2020 due to the COVID-19 outbreak.
The cabinet secretary said that they would be able to give a decision by Sunday on reopening of educational institutions.
The government has recently extended the closures of educational institutions till February 28.
News Courtesy:
https://www.newagebd.net/article/130838/pm-orders-situation-review-to-reopen-education-institutions