BCB's Badal ban raises eyebrows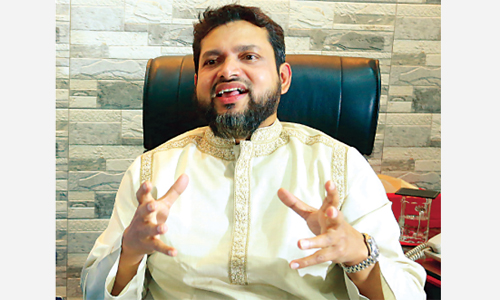 The Bangladesh Cricket Board in an unprecedented midnight disciplinary action on Tuesday banned Legends of Rupganj chairman Lutfar Rahman and two other officials, raising quite a few eyebrows. Lutfar was handed a life ban from participating all cricket activities for his inflammatory comments against the BCB high-ups while club joint secretary Tarikul Islam was banned for five years for intimidating the umpires. Another Legends official Sabbir Ahmed was banned for three years, also for intimidating the umpires, during their Dhaka Premier League matches. The entire episode was completed hurriedly, by the disciplinary committee of the BCB, without giving the alleged trio any chance to defend themselves, a privilege even given to perpetrators of most heinous of the crimes. The decision came few hours after a recommendation was forwarded by the Cricket Committee of the Dhaka Metropolis, who had banned the trio from the league matches and left the rest on disciplinary committee. Luftar had earlier offered an unconditional apology for his comments and hoped it would end mudslinging war triggered by his words. However, neither the CCDM, nor the disciplinary committee had accepted his apology.
'You commit a murder and ask for an apology; it is not acceptable,' said disciplinary committee chairman Sheikh Sohel. Asked why the decision was taken unilaterally without giving Lutfar a chance to defend himself, the disciplinary committee chief said that the organiser would not have such privilege as his remarks hit BCB's prestige and that he had tarnished the image of the organsation worldwide. 'Don't you think he let us down worldwide? After such a heinous act, how do you expect us to give him a call?' When the disciplinary committee was enthusiastic enough to hold a meeting midnight and punish Legends' management, it kept a blind eye on several other discipline breaches that followed after his remark. A group of people, identifying themselves as the BCB men, attacked Legends official after their matches against Mohammedan Sporting Club at BKSP. While the BCB officials took a serious offence in Lutfar's comments, which were circulated only in the media, it did not take into cognizance the media reports about the attack on them. Let alone punish the attackers, the CCDM or the disciplinary committee were not even interested to form an investigation committee. The two committees also were not prepared to take any action against the people who held a showdown on BCB premises and hung banners with offensive words. The two committees also did not take any action against Dhaka Premier League Club Association and Cricketers Welfare Association of Bangladesh for their defaming statement in a press conference using BCB facilities. When asked why no action was taken against other discipline breaches, disciplinary committee chairman Sohel said he did not receive any recommendation for this. Many in cricket fraternity also questioned the enormity of the punishment arguing that the BCB simply overreacted to his comments. 'In a country where a cricketer gets effectively a three-year ban for admitting his involvement in match-fixing, life ban on a councillor for a mere comment is simply ridiculous,' said a former cricketer. BCB's decision against Legends officials Tarikul and Sabbir was also not beyond question. In its media statement, the BCB said the duo was punished for intimidating umpires. In an ideal situation, the recommendation should have come from match referee, but it could not be ascertained if any match referee brought such allegation against them.
The statement of Umpires and Scorers Association, read out in Monday's joint press conference, also had no mention of intimidation. The authority of disciplinary committee for imposing such a ban also has been questioned by several quarters. In such previous instances, the disciplinary committee forwarded a recommendation to the Board of Directors, who made the final decision. But in this case the disciplinary committee did not care to follow the procedure.
- See more at: http://newagebd.net/75448/bcbs-badal-ban-raises-eyebrows/#sthash.5OoXS75d.dpuf