Umpiring 'gaffe' mars relegation play-off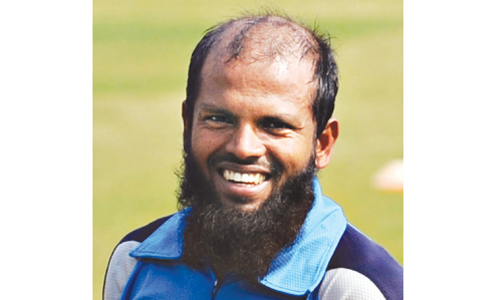 The controversy over the umpiring in the ongoing Dhaka Premier League resurfaced on Monday when Partex Sporting Club walked out of their relegation play-off match against Kalabagan Krira Chakra at the BKSP.Partex were demoted to the first division league as match referee Morshedul Alam awarded the game to Kalabagan KC as per rule of the playing condition.The match came to a halt at 10.24am during the 22nd over of Partex innings when umpire Abdul Matin adjudged batsman Rajin Saleh leg-before off the bowling of left-arm spinner Nasum Ahmed.Rajin was left stunned for few seconds before trudging off but on his way he was joined by non-striking Mehrab Hossain jnr as Partex officials called him back.Rajin said he edged the ball and thought he had survived once the wicketkeeper dropped the catch.

'I could not believe my eyes when I saw I was given leg-before,' said Rajin. 'Umpires can make mistakes but these types of mistakes are not acceptable.'Partex officials said they sensed something like this could happen and therefore had requested the Cricket Committee of Dhaka Metropolis to hold the game at the Sher-e-Bangla National Stadium.The CCDM told Partex that they are preparing the SBNS ground for the Super League and thus it cannot be allotted for the relegation play-off, according to a Partex official.As the match was effectively a knock-out contest, in a letter to the Bangladesh Cricket Board president Nazmul Hasan, the club also requested to appoint the best two umpires available.'It is unfortunate that the BCB did not pay any attention to any of our request,' said a Partex official.
Partex have now become the third team in three seasons to be relegated for off-the field controversy.In the previous two seasons Surja Tarun and Cricket Coaching School were demoted respectively for failing to reach the ground timely.

Umpiring has remained a major issue throughout the league, which already had a bout of mudslinging war between the officials of Legends of Rupganj and BCB.
Legends had publicly expressed their reservation about six umpires, whom they alleged are biased.Two of those six umpires – Abdul Matin and Mohammad Wahid – had conducted the match between Partex and Kalabagan.Partex raised their finger against umpires committee chairman Nazmul Karim, who is also the general secretary of Kalabagan KC, for the controversial appointment.Nazmul was not available for comments.
Courtesy: http://newagebd.net/79009/umpiring-gaffe-mars-relegation-play-off/#sthash.wEvCJRE8.dpbs