South Korea's dangerous ghost doctors are putting plastic surgery patients' lives at risk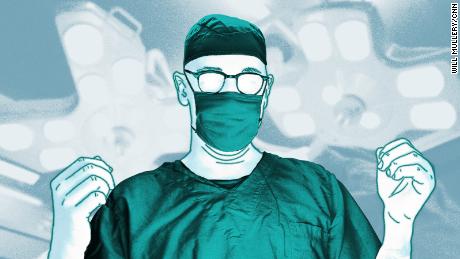 wang said. If victims do take legal cases, they often settle out of court, which means signing a confidentiality clause if they receive compensation, according to the unnamed plastic surgeon.
"Since ghost surgery or substituted surgery occurs secretly, it is very difficult to find out the statistics or the current situation."Health Ministry senior deputy director Park Jae-woo
It's unclear how many cases make it to court. But after cases are prosecuted in court, the Ministry of Health and Welfare can impose additional suspensions on doctors. A total of 28 administrative dispositions were imposed on doctors who ordered substituted surgery from 2015 to 2019, according to Ministry of Health and Welfare data provided by ruling party lawmaker Kwon Chil-seung's office. Five lost their licenses, and the rest had their licenses temporarily suspended.
One doctor who asked a nurse to perform eyelid or nose plastic surgeries at least 90 times received only a three-month suspension, according to ruling party lawmaker Kwon Chil-seung's office. Another doctor who ordered a medical device company employee and a nurse to perform at least 58 surgeries on spinal disc patients got a three-month suspension, the office added.
"There are ongoing efforts by lawmakers to strengthen the qualification of doctors by revising the medical law and the Health Ministry has agreed with the proposed bills," Health Ministry senior deputy director Park Jae-woo told CNN this month. "Since ghost surgery or substituted surgery occurs secretly, it is very difficult to find out the statistics or the current situation."
Lee Na Geum speaks at her home in Seoul, South Korea, about the death of her son, Kwon Dae-hee.
Despite all that, Kwon's family was determined to seek justice. They launched a civil case against the clinic, accusing it of negligence for failing to explain the dangers of the surgery and failing to take proper measures to save its patient. In May 2019, the family won damages of $430 million Korean won ($381,000) -- based on the assumption that if Kwon had lived, he would have worked until aged 65, earning the average manual worker's income.
The three doctors involved in Kwon's case are now facing criminal charges of manslaughter during the course of their work, two doctors and one nursing assistant face charges of an unlicensed medical act, and one doctor faces a charge of violating medical laws by exaggerating in an advertisement.
"Victims of medical accidents don't want to file a lawsuit in general because they know how difficult and challenging it can be," Kwon's mother said. "But doctors know how hard it is to prove that something went wrong (due to a ghost doctor performing the surgery) so they openly tell victims to sue them. I heard this from many other victims I've met."
Improving the rules
Most days, Kwon's mother stands outside South Korea's gray parliament building in Seoul. She's become a high-profile advocate for change in the industry -- she and her husband, who were retired, moved to Seoul after their son's death to fight for justice.
Each day, she holds a sign demanding that authorities introduce a bill mandating CCTV in operation rooms -- a bill that's become known as the "Kwon Dae-hee bill."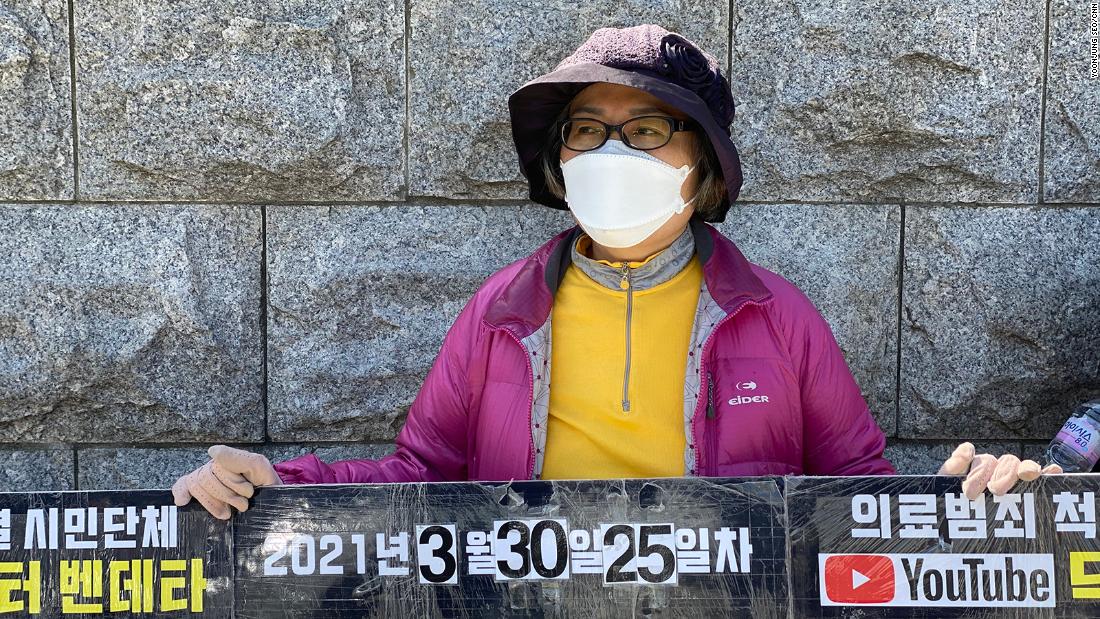 Lee Na Geum protests in Seoul to tighten laws around plastic surgery after her son Kwon Dae-hee died following a procedure.
"I would not have been able to reveal the truth about (my son's case) without the CCTV footage," said his mother, Lee.
She also wants doctors to have their licenses permanently revoked if they commit certain crimes, such as murder or manslaughter.
There are others, too, who are working toward change, including several lawmakers who are pushing to get CCTV cameras installed in operating theaters.
In 2018, Gyeonggi province became the first to fit CCTV cameras in all government-run operating rooms, but governor Lee Jae-myung wants them in all hospitals and clinics nationwide -- to prevent against ghost doctors, and stop other medical malpractice, including sexual assault under anesthetic.
"From the patient's point of view, there is almost no evidence to prove negligence by the hospital even if a lawsuit is filed," his office said in a statement. "Installing CCTV in the operating room can at least prevent inappropriate actions such as substituted surgery or sexual assault."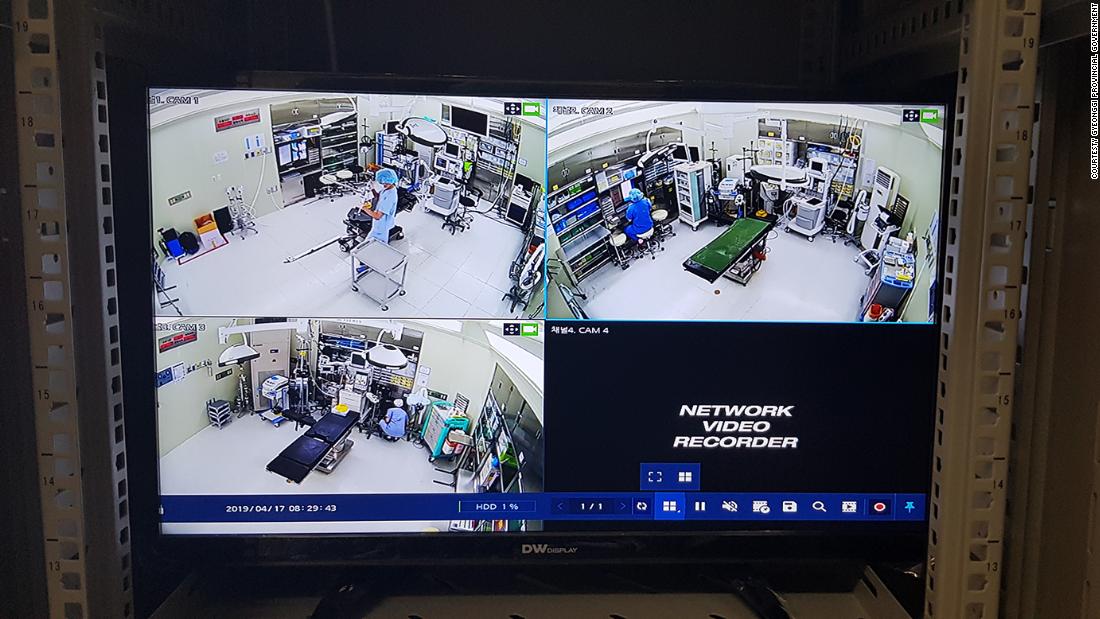 CCTV control room screens from Gyeonggi Provincial Medical Centre Paju Hospital.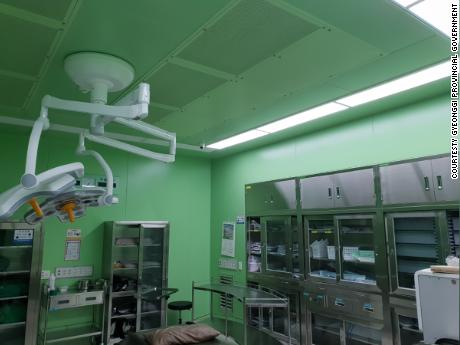 Gyeonggi Provincial Medical Centre Ansung Hospital's operating room where a CCTV camera has been installed.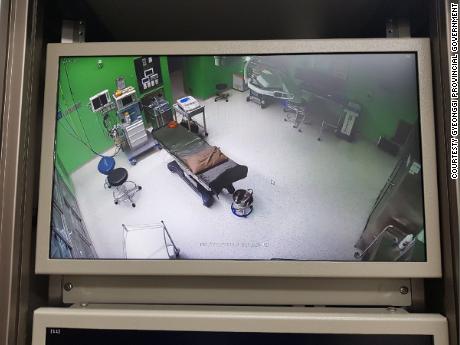 CCTV control room screen from Gyeonggi Provincial Medical Centre Ansung Hospital.
Doctors are opposed to the bills, arguing they won't be able to work as comfortably knowing they are being watched, and claiming that the cameras would erode trust with patients -- not build it. The Korean Medical Association has publicly opposed the proposed bill mandating CCTV cameras, saying it is an invasion of privacy and could lead to doctors losing concentration during surgery.
But there is a groundswell of support for change. After, Kim, the former law director of the Korean Association of Plastic Surgeons, began a YouTube channel under the pseudonym Dr Vendetta exposing the issue of ghost doctors, a petition he started urging the Blue House to make changes attracted more than 50,000 signatures. A handful of young people have turned out to Kwon's court hearings to show their support for change.
At the March hearing, Choi Jae-hoon, a young man in his 20s, said he had followed Kwon's case since hearing about it from Dr Vendetta's YouTube channel. "This could be my own case, and that's why I care about this case," he said, explaining he was worried about medical malpractice in general medicine -- not just plastic surgery.
Jeong Seoung-eun, who has been coming to court since February 2020 to support Kwon's family, said: "I want to show my support so my country can become a better one by correcting faults in the (medical) system."
News Courtesy:
https://edition.cnn.com/2021/04/10/asia/south-korea-ghost-doctors-plastic-surgery-intl-hnk-dst/index.html