Bangalees' all achievements came through AL: Hasan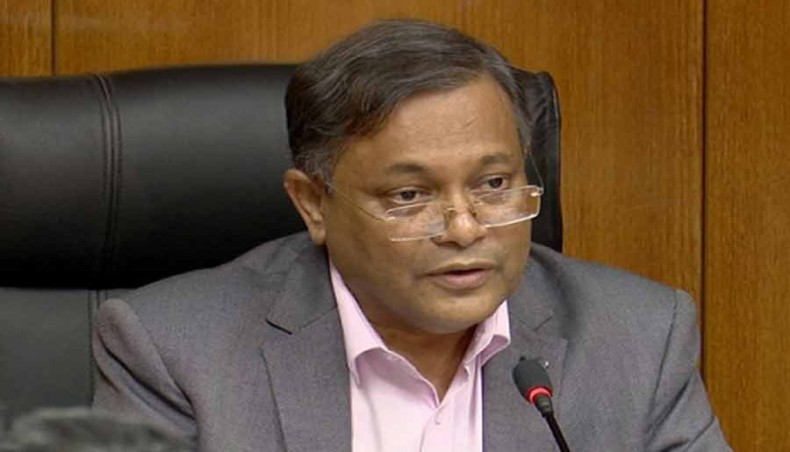 Information and broadcasting minister Hasan Mahmud on Thursday said that the all achievements of Bangalee nation came under Awami League during its 73 years of journey.
He told the reporters after paying tributes to the country's founding president Sheikh Munibur Rahman by placing wreath at his portrait at Dhanmondi-32 in Dhaka in the morning on 73rd founding anniversary of AL.
The minister said that Bangladesh had achieved independence under the leadership of AL and the greatest Bangalee of all times Sheikh Mujibur Rahman.
He added that Bangladesh now became a food surplus country from food deficit one and turned into a developing nation from least developed country under the leadership of Sheikh Mujib's worthy daughter prime minister Sheikh Hasina.
He also said that the another big achievement is to construct Padma Bridge under the leadership of AL and prime minister Sheikh Hasina by showing thumbs to the world conspirators.
'So, the history of AL is actually the history of Bangalee nation and the name of the party (AL) is involved with all achievements of Bangalee nation', said Hasan, also AL joint general secretary.
He said the anti-liberation forces are still active and BNP is patronizing them. The BNP is doing politics with Jamaat Islami till now and they are busy in plotting conspiracies, he added.
They (BNP-Jamaat) are hatching conspiracy against the development, progress and the spirit of the liberation war, he said, adding, 'But, the country is moving ahead defeating all intrigues under the leadership of Prime Minister Sheikh Hasina'.
Hasan also expressed his firm conviction to turn the country into a developed nation by 2041 under the leadership of AL uprooting all conspiracies.
News Courtesy:
https://www.newagebd.net/article/174061/bangalees-all-achievements-came-through-al-hasan