Police set up check post in front of Khaleda's home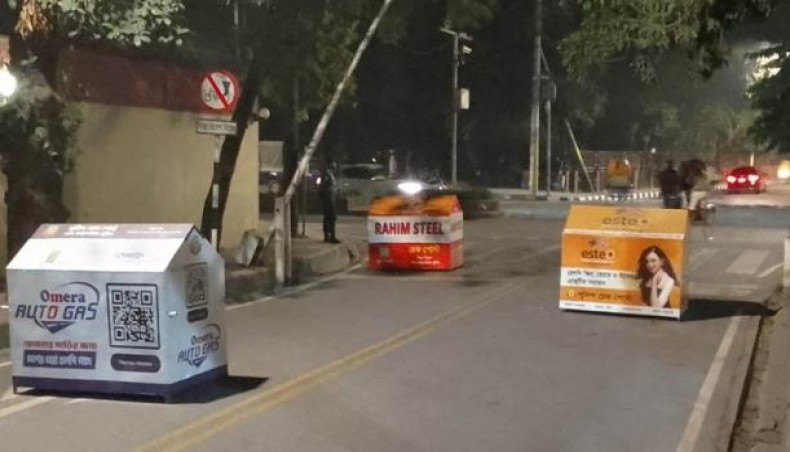 The Dhaka Metropolitan Police set up a check post on the road in front of the home of Bangladesh Nationalist Party chairperson Begum Khaleda Zia in Gulshan area of Dhaka on Saturday night.
BNP senior joint secretary general Ruhul Kabir Rizvi on Monday morning condemned and protested the setting up the check post. He alleged that such an act of the police was nothing but 'increasing torture' on the opposition party chief.
'The police suddenly set up the check post on Saturday night,' BNP chairperson's media wing member Shayrul Kabir Khan said.
The police authorities, however, did not say why they set up check post at the point.
DMP's deputy commissioner for Gulshan division Abdul Ahad said that the police raided and set up check posts at different places of Gulshan and Banani areas in a bid to nab drug peddlers, extremists, and criminals in the areas.
Police are conducting 15-day operations in hotels across Bangladesh to ensure security ahead of Victory Day.
News Courtesy:
https://www.newagebd.net/article/188222/police-set-up-check-post-in-front-of-khaledas-home