Happy gives Rubel a condition for case withdrawal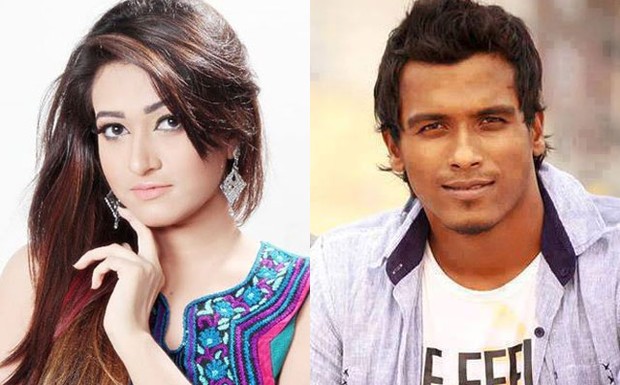 Actress Naznin Akter Happy on Saturday filed a case against Rubel under the Women and Children Repression Prevention Act with Mirpur police for cheating on her.But she still expects him as her life partner, and has thus set marriage as a condition for him to avoid further legal complications.
"I still love Rubel. Everything will be all right if we can reach an understanding. The case will be withdrawn if he marries me. If he doesn't, he has to suffer the punishment for cheating on a woman," the actress told bdnews24.com Sunday night.A medical test was done on her at Dhaka Medical College and Hospital on Sunday to examine if her claim on intimate relations with the cricketer was genuine.

Happy said she had gone to Mirpur Police Station on Dec 5 to sue Rubel for cheating, but was dissuaded by some senior cricketers."They told me at that time that they'll arrange our marriage. But that didn't happen," she added.The actress alleged that Rubel had threatened to file a defamation suit if she lodged any complaint against him.She said: "I have been in a relationship with him for nine months. It's not a child's play. I've evidence of my relation with him."Happy said she underwent the medical test as she was convinced about proving her complaint.

"Let him (Rubel) be examined. Then my relation with him will be proved," she added.Police have not yet arrested the Bangladesh pacer in the case.
Case investigation officer Masud Parvez, a sub-inspector of Mirpur police, told bdnews24.com: "Rubel is a national cricketer. His position is high. He has no chance to flee."He said police were investigating the allegation and "the question of his arrest can come only after 100 percent proof of the complaint".Happy was taken to police's Victim Support Centre after she filed the complaint Saturday. She returned home after Sunday's medical test.

Rubel could not be reached for comments for last two days.Happy, a BBA student in a private university, said she was the protagonist of a recent Bangla movie and more films are in the pipeline.Rubel, who will turn 25 next month, hails from Bagerhat.
News Curtesy: www.bdnews24.com