North Korea fires two missiles into sea, South Korea says.

North Korea has fired two short-range ballistic missiles into the East Sea, a South Korean Defense Ministry official said.The missiles were fired from North Korea's west coast into the sea, which is also known as Sea of Japan, around 6:30 a.m. and 6:40 a.m. Monday (4:30 p.m. and 4:40 p.m. ET Sunday), the official said.
They were fired from an area near Nampo City, located about 60 kilometers (37 miles) southwest of Pyongyang. The two projectiles were estimated to have flown about 490 kilometers (304 miles) before falling into the sea east of the peninsula, according to the South Korean official, who asked to remain anonymous citing government policy.
Considering the speed, altitude and distance the missiles traveled, they are assumed to be Scud-Cs, according to the South Korean Defense Ministry.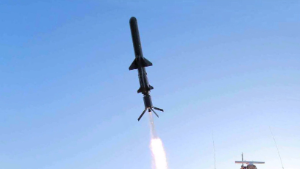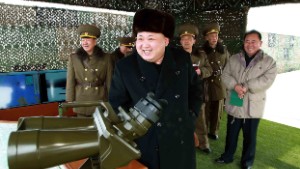 North Korea's state-run KCNA slammed the joint military exercises Monday, saying that the drills are "nothing but a smokescreen" by the United States and South Korea "to cover up their surprise invasion of the north."
"The situation on the Korean peninsula is again inching close to the brink of a war," KCNA said, noting that North Korea's military "will never remain a passive onlooker in this grave situation."
North Korea was informed on February 24 when the joint drills would be held, said Kim Min-seok, the South Korean Defense Ministry spokesman.
"North Korea in the past did fire (projectiles) in a very similar manner," he said during a briefing Monday. "On several occasions, they fired (projectiles) from the west coast to sea off east of the Korean Peninsula."
He added that North Korea fired about 90 ballistic missiles and rockets during last year's Foal Eagle and Key Resolve drill.
"Our military is strictly warning North Korean military of the reckless and the provocative act. We will firmly and strongly respond to any North Korea's provocation through solid united defense posture," South Korea's Kim said.
News Curtesy: www.cnn.com