Official: 2 suspects in Tunisia museum attack got weapons training in Libya.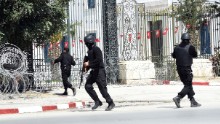 Two extremists who attacked a museum in Tunisia, killing 23 people, got weapons training at camps in Libya, an official said Friday.Most of the victims of the attack at the Bardo Museum in Tunis on Wednesday were foreigners.
The suspects were activated from sleeper cells in Tunisia, Security Minister Rafik Chelly said. He did not say who activated them."They left the country illegally last December for Libya, and they were able to train with weapons there," Chelly told private broadcaster AlHiwar Ettounsi TV.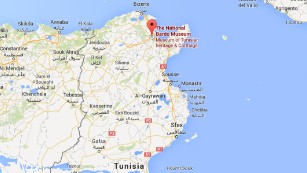 Map: Bardo Museum, Tunis, Tunisia.
The two attackers killed by security forces after the mass shooting were carrying explosives, Tunisian President Beji Caid Essebsi said.Tunisia's security forces are working to break up other cells, but more investigations are needed.
"We know they can launch operations, but we must piece together clues in order to conduct an arrest," Chelly said.The minister's revelation came as the nation marked 59 years of independence from France.
ISIS claims responsibility
In an audio message posted online Thursday, terror group ISIS claimed responsibility for the attack. It identified two men and applauded them for killing and wounding "crusaders and apostates" with "automatic weapons and hand grenades."
And that bloodshed is "just the start," the ISIS message warned.
CNN cannot independently verify the legitimacy of the audio statement.
Nine arrested
Authorities have arrested nine people in connection with the attack, including four directly linked to the bloodshed, according to a statement from Essebsi.
Twelve of those killed had been aboard the MSC Splendida, a cruise ship that docked in Tunis hours before the bloodshed. Five more victims came from a similar vessel, the Costa Fascinosa, which was at port in the Tunisian capital at the same time.Another 36 people remain hospitalized.Fifteen bodies of victims of the attack are at a morgue in the capital, a forensic official said.Some of them haven't been identified two days after the attack, the official said. All are foreigners.
News Courtesy: www.cnn.com