Report: North Korea tests ballistic missile.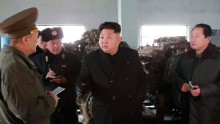 North Korea has carried out a successful underwater test of a ballistic missile, the North Korean state news agency reported.Leader Kim Jong Un oversaw the test himself, KCNA reported on Saturday (Friday evening, ET).A submarine launched the missile at a location far from the mainland, the news agency reported.
Kim praised the test as a "miraculous achievement," and said his country is capable of producing this type of missile, according to KCNA.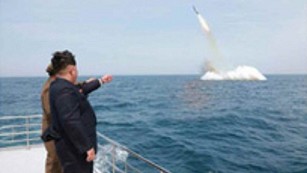 North Korean leader Kim Jong Un praised the test as a "miraculous achievement," according to KCNA.
The North Korean leader called the missile a "time bomb which will go off on the backs of our hostile enemies at any time," the news agency said.The rhetoric, however, is not unlike Kim's pronouncements after missile tests in the past.
North Korea already allocated a significant portion of its budget to the military, and Saturday's announcement does not necessarily signify a ramping up of military efforts.
News of the missile test comes one day after North Korea threatened to open fire without warning on any South Korean naval ships entering disputed waters off the west coast.
South Korea responded with threats of retaliation if North Korea carries out any aggression.
News Courtesy: www.cnn.com