Peru declares state of emergency over mining violence.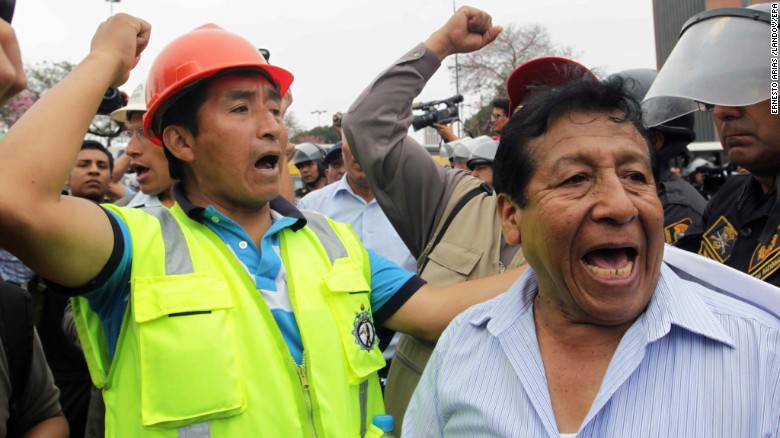 Peru declared a state of emergency in two provinces starting Saturday after protests against a mining project turned violent."The government has announced a declaration of a state of emergency in all the districts in Islay, Mollendo for 60 days," the presidency announced Friday night.
"The government of President (Ollanta) Humala will defend the constitution firmly and forcefully for the right of all the people of Peru to live in peace," the announcement continued.National police and the armed forces will be called in to maintain order, it said.
Video showed at least one protester who appeared to be dead from wounds to the head at the Tia Maria copper mine project site. Others battled with police who lobbed tear gas at them.The protests are aimed at stopping a project proposed by Southern Copper to open a mine, which the demonstrators fear will pollute the environment and do little for the local economy.
The government had done all it could to ensure safety to the environment, but it was forced to make the move due to a "small group," Chief Cabinet Minister Pedro Cateriano said at a news conference, according to the official Andina news agency.
News Courtesy: www.cnn.com