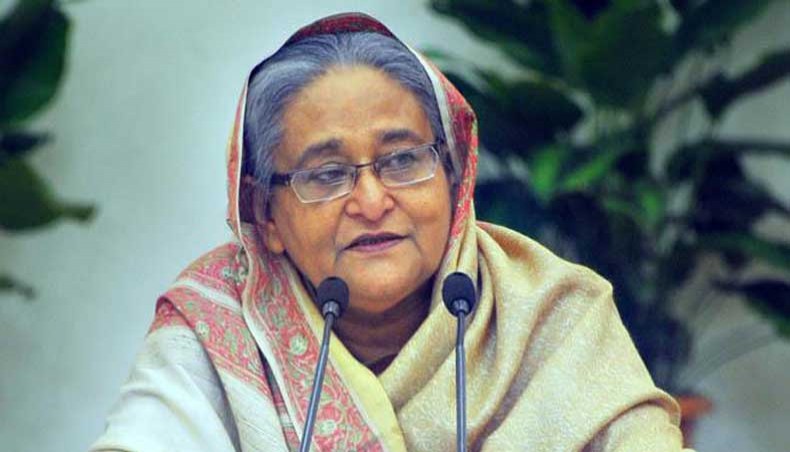 Prime minister Sheikh Hasina on Wednesday urged the developed countries to come forward with financial and technical assistance to implement the development goals for achieving the sustainable development goals.
'To ensure the disbursement of funds is a big challenge to achieve sustainable development goals. For this, the developed countries will have to come forward with financial and technical assistance to implement the development goals,' she said.
The prime minister was speaking at the inaugural session of the two-day Bangladesh Development Forum at Pan Pacific Sonargaon Hotel. The slogan of this year's forum is 'Partnership for Development'.
She also said that in addition to traditional financial assistance in dealing with environmental and climate change, the international community will have to be more attentive to the world trade system.
'This can contribute to overall global development, including poverty alleviation, employment generation,' she said.
Sheikh Hasina said in the development of ongoing progress, Bangladesh considers private partnerships, including international partner countries and organisations as important.
She mentioned that the government has now initiated the establishment of 100 economic zones in different areas of the country for foreign direct investment, working in other infrastructure development and implementing necessary reform programmes to create a more foreign investment-friendly environment.
'In this regard, recently the Bangladesh Investment Development Authority has been formed by merging Board of Investment and Privatization Commission,' she said.
The prime minister said Bangladesh has to achieve rapid growth in investment.
'Increasing the productivity by geometric rates can solve the investment limitations partly. Due to proper use of education and skill, improvements in skilled workers of Bangladesh abroad will increase remittance and encourage innovative initiatives,' she said.
Finance minister AMA Muhith, vice president of the World Bank Annette Dixon, vice president of the Asian Development Bank Wencai Zhang, deputy director general of Japan's foreign affairs ministry Minoru Masujima, and director general of the OPEC Fund for International Development Suleiman Jasir Al-Herbish , among others, spoke at the programme.
About 700 delegates representing Bangladesh government and various development partners are attending the event. The forum comprises of Bangladesh and its development partners and is seen as a platform to discuss the country's development process.
The last meeting of the forum took place in Dhaka in November 2015.
News Courtesy: www.newagebd.net