U.S. surveillance detects Chinese artillery on disputed islands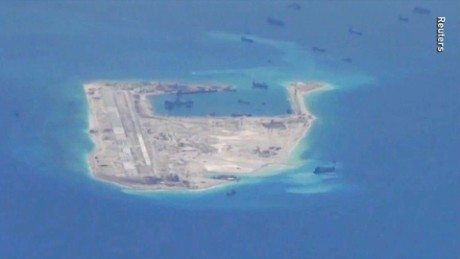 China has placed artillery pieces on one of the islands it is manufacturing in contested waters in the South China Sea, a U.S. official told CNN Friday. The story was first reported by The Wall Street Journal.The official added that the artillery pieces are no longer visible -- having either been removed or concealed -- following a U.S. Navy P8-A Poseidon surveillance mission over the area. CNN was on board the flight, which took place last week.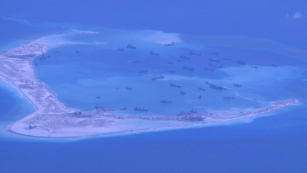 READ: Exclusive: China warns U.S. surveillance plane
Amidst the Chinese military buildup, Washington and Beijing are engaging in a war of words over the disputed South China Sea territory, with pledges of military maneuvers in the area.
"China urges the U.S., think three times before taking action; act responsibly; stop all provocative speech and acts; and do more things that will benefit the region's peace and stability instead of the opposite," Foreign Ministry spokesperson Hua Chunying said Thursday.
The comments came after U.S. Defense Secretary Ashton Carter began an important trip to the Pacific region, during which he vowed that the U.S. would not back down on its military operations around islands China is manufacturing in disputed waters 600 miles from its coastline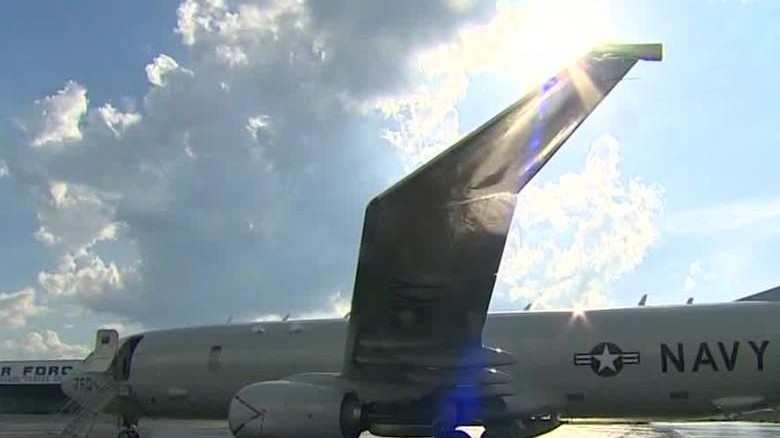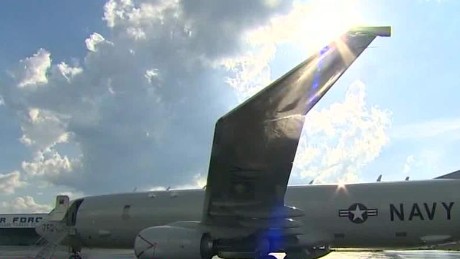 China retaliating against U.S. spy flight
"There should be no mistake: The United States will fly, sail and operate wherever international law allows, as we do all around the world," Carter said Wednesday.In response, China's foreign ministry demanded the U.S. use caution.
"What kind of function can the U.S. have for the region's peace and prosperity?" the foreign ministry spokesman asked. "Fundamentally speaking, would creating a mess in the Asia Pacific, which is the core engine of the world economy, fit the U.S. interests?"
READ: Behind the scenes: A secret Navy flight over China's military buildup
Last week, the Chinese Navy repeatedly issued warnings during the P8's mission. The crew answered each radio challenge with the same response: that the U.S. was flying in international airspace over international waters.
In his comments at a change of command ceremony in Hawaii for U.S. military forces in the Pacific, Carter said it is not only the U.S. that supports a continued American military presence in the region, but also nervous Southeast Asian nations, some of whom, including Vietnam and close U.S. ally the Philippines, have competing claims for islands and reefs in the South China Sea.
"China's actions are bringing countries in the region together in new ways," Carter said. "And they're increasing demand for American engagement in the Asia-Pacific. We're going to meet it. We will remain the principal security power in the Asia-Pacific for decades to come."
News Courtesy: www.cnn.com