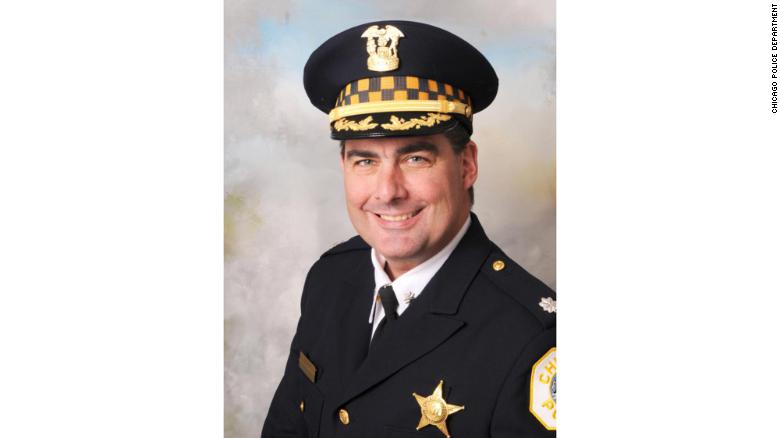 CHICAGO (CNN)An off-duty police commander who responded to a call was fatally shot Tuesday in downtown Chicago, the city's top officer said.
Commander Paul Bauer, 53, went after a suspect who had an altercation with other officers and escaped, police Superintendent Eddie Johnson said. The commander had been attending training and heard an alert, CNN affiliate WBBM reported.
Bauer, a 31-year veteran, encountered the individual and was shot several times, Johnson said. He had a wife and daughter, the superintendent added.
"It is a difficult day for us, but we will get through it," Johnson said outside the hospital where Bauer was taken.
A suspect is in custody.
"Commander Bauer stood for the highest ideals of our police department and our city," Mayor Rahm Emanuel said.
The shooting took place about 2:30 p.m. near an Illinois government office building in Chicago's Loop area.
Bauer was the first police officer in Chicago shot to death since the 2011 killing of Officer Clifton Lewis, CNN affiliate WLS reported.
Bauer is the 12th US law enforcement officer to be fatally shot this year. On Saturday, two officers in Westerville, Ohio, were gunned down while answering a call.
He was the commander of the 18th district on the Near North side, which includes some prominent neighborhoods, WLS reported.
Glen Dacy reported from Chicago. CNN's Steve Almasy contributed to this report.
News Courtesy: www.cnn.com