Sepp Blatter steps down but isn't in the clear. What's next for FIFA?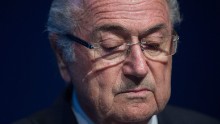 If you think big changes are coming to FIFA now that Sepp Blatter says he's stepping down, don't hold your breath.The widely reviled head of international soccer's governing body said Tuesday that he's going to resign, just four days after he was elected president for a fifth term.
So, what happened between Friday and Tuesday for his change of heart?
Blatter isn't saying.
But FIFA is mired in a massive corruption scandal, with the U.S. Justice Department charging 14 people, including nine FIFA officials, in a 47-count indictment last week. "I'm not able to comment further on Mr. Blatter's status," Attorney General Loretta Lynch told reporters at the time.
On Wednesday, Interpol issued red notices to inform member nations that arrest warrants are out for six of those indicted, including Jack Warner, a former FIFA vice president and executive committee member.
While Blatter wasn't charged by the Justice Department, he isn't in the clear. U.S. officials told CNN on Tuesday that the FBI corruption investigation into FIFA's president continue.
For now, though, Blatter will sit as the head of the influential, but beleaguered, body. And FIFA's global headaches are far from over.
Blatter's not leaving right away
The man who's led FIFA for 17 years said he won't step down until the group's executive committee organizes a new election.Read Blatter's entire speech
And that's not happening anytime soon.According to FIFA rules, the earliest a new leader can be elected would be in four months."The expectation is that this could take place anytime from December of this year to March of next year," said Domenico Scala, the chairman of FIFA's audit and compliance committee.
That's plenty of time for Blatter to set the agenda for when he's finally replaced."Within his brief announcement there are statements that should cause concern," wrote Mark Doidge, a senior research fellow in sociology of sport at the University of Brighton, in a piece published on CNN.com.
In his speech, for example, Blatter said that integrity checks for FIFA executive members must be organized centrally through FIFA.
"By centralizing the checks within FIFA, he is accumulating more power for the organization -- at the expense of the regional confederations," such as UEFA (the European Union Football Association), which has been critical of him, Doidge said.
UEFA President Michel Platini said Wednesday that a meeting planned for UEFA officials this weekend would be postponed, because of "the uncertain and unpredictable nature of the investigations."
He added, "Considering new information is revealed every day, I believe it is wiser to take time to assess the situation, so together we can take a position on this issue."One FIFA statute says the body may bestow the title of honorary president on any former member. That's what FIFA did with Blatter's predecessor, João Havelange, even though he too was tainted by corruption.
Such a title brings with it a hefty financial package.
The investigation isn't over yet
FIFA is mired in two investigations right now:
The first: A Swiss criminal investigation into the highly controversial 2018 and 2022 World Cup bids, which went to Russia and Qatar, respectively. Authorities have questioned a few people, but no one's been arrested.
Blatter's not being questioned as part of the probe, the Office of the Attorney General of Switzerland said last week.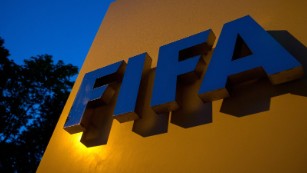 The second: A U.S. investigation that's targeting alleged wrongdoing that spans 24 years. U.S. prosecutors issued arrest warrants for 14 people, on charges ranging from money laundering to fraud and racketeering.
They include FIFA officials who took bribes totaling more than $150 million and in return provided "lucrative media and marketing rights" to soccer tournaments as kickbacks.When the U.S. Justice Department announced the indictments last week, Blatter's name wasn't on the list.At the time, Acting U.S. Attorney Kelly Currie said, "Let me be clear: This indictment is not the final chapter in our investigation."
On Monday, The New York Times tied FIFA Secretary General Jérôme Valcke -- Blatter's top lieutenant -- to $10 million in bank transactions that were used as bribes.Valcke's denied the allegations. But linking him to FIFA's corruption scandal brings the money trail closer to Blatter, the paper said.
And that probably is what's behind Blatter's resignation, said Andrew Zimbalist, an economics professor at Smith College and a leading expert on the business of sports.
South Africa rebuts bribe claims
As the dust continues to settle, South African Sports Minister Fikile Mbalula insisted at a news conference Wednesday that no bribe had been paid by South Africa's government to secure the 2010 World Cup. "Any insinuation to the contrary will be met with our rebuke," he said.
The government is still waiting for U.S. authorities to respond to a request that they share the evidence behind their allegations with South Africa, he added.
According to the lengthy U.S. Justice Department indictment filed last month, Warner -- the former FIFA vice president and one of the nine FIFA officials charged -- is accused of taking a $10 million bribe to vote for South Africa's 2010 World Cup.
The indictment states that a co-conspirator learned from Warner that "high ranking officials of FIFA, the South African government, and the South African bid committee ... were prepared to arrange for the government of South Africa to pay $10 million to CFU (the Caribbean Football Union) to 'support the African diaspora.' "
Mbalula said the $10 million in question was no bribe but an "above-board payment" for a legitimate program."We are ready to explain to anybody, including the FBI, why this thing was not a bribe. They can wake us up any time, we are ready," he said.
Complete coverage of the FIFA controversy
There's no clear successor
Not only has Blatter led FIFA for 17 years, he's usually been elected with little or no competition.
Blatter's rival in last week's election, Jordan's Prince Ali bin al-Hussein, conceded in the second round of voting.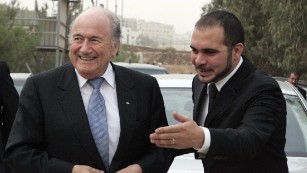 After Blatter announced his resignation, the prince didn't immediately say whether he plans to run for the soon-to-be-vacated seat."I have to talk to our national associations and see how they feel about this," he told CNN. "I think it's a bit early, but definitely, if they want me to do it, I will do it."
There are several other possible contenders:• Platini, a former French football star, FIFA vice president and head of UEFA• Sheikh Ahmad Al-Fahad al-Sabah, a member of the Kuwaiti royal family who is a member of the FIFA executive committee and a prominent figure in the Olympic movement• Michael van Praag, a key figure at UEFA and a member of the federation's executive committee who has reportedly supported a two-term limit for the presidency.
Russia and Qatar cups will probably go on
Despite the controversy surrounding the bidding process for the Russia World Cup, the 2018 games will probably go on.
"It's far too late to unpick that or do anything about that," Keir Radnedge of World Soccer magazine told CNN.
Russia's organizing committee said that it "highly respects" Blatter's decision to stand down and that it would work with FIFA to "deliver a great festival of football to all fans."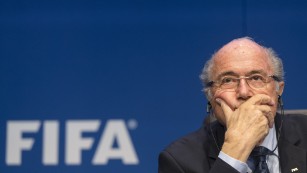 Alexander Zhukov, head of Russia's Olympic Committee, told state-run news agency RIA that he didn't expect any boycott of the World Cup finals in 2018, despite the concerns voiced in some quarters.
The next target for those seeking FIFA reform will be Qatar.Like in the case of Russia, many suspect bribery and kickbacks were behind FIFA's decisions to give Qatar the World Cup in 2022.
The country has a notorious record of alleged human rights abuses, and the weather -- which often soars over 100 degrees Fahrenheit (38 Celsius) -- can be downright oppressive for players and fans.
But it's the massive death toll of workers building the World Cup infrastructure that's most appalling.At least 1,200 migrant workers have died during World Cup preparations in Qatar, the International Trade Union Confederation said. Many have died from the scorching heat, poor conditions and workplace accidents.
By the time the tournament starts, an estimated 5,200 workers will have died, the confederation said. That would be more than the number of people who died in the 9/11 terror attacks in the United States.
But even stripping Qatar of the cup would prove difficult."It will be very difficult to change that," Radnedge said. "It will be extremely costly because of all the contracts signed."
News Courtesy: www.cnn.com