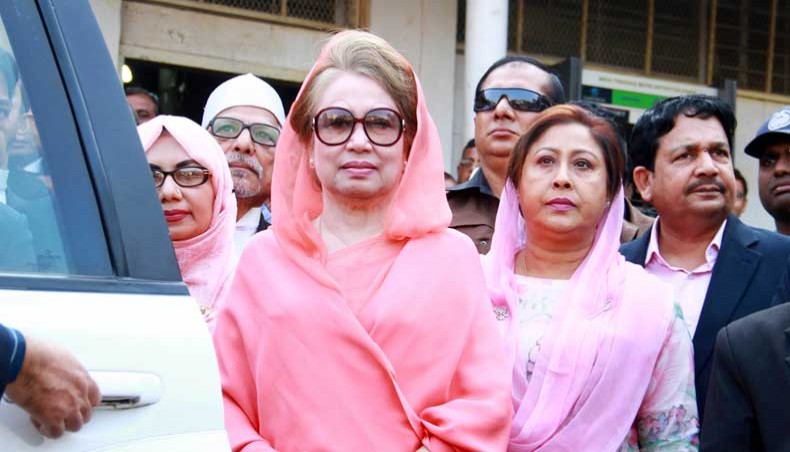 The Dhaka Special Judge's Court 5 set up inside erstwhile Dhaka Central Jail on Nazimuddin Road on Wednesday adjourned hearing in the Zia Charitable Trust graft case as the Bangladesh Nationalist Party chairperson Khaleda Zia declined to appear before it.
The court said it will hold a hearing on Thursday to decide on ways to continue its proceedings in absence of the BNP chairperson.
Judge Md Akhteruzzaman adjourned the hearing of the case after the prosecution informed the court that the jail authorities told them that Khaleda Zia declined to appear before it.
Khaleda Zia's counsel Sanaullah Mia in an application sought an adjournment of the proceedings for a month. He said setting up court in jail was not right and they had written to the chief justice seeking the remedy to it and he is yet to reply it. Sanaullah said the court should be adjourned for a month till the chief justice gives his decision.
Sanaullah also said there no environment of the court in the courtroom set up inside the jail. It is not an open court and the lawyers related to the case cannot enter the court freely.
Sanaullah also said Khaleda Zia is ill and a writ petition has been filed with the High Court seeking order to ensure her treatment at any specialised hospital and the court is yet to decide on the petition. So, considering all these, he prefers the court should be adjourned for a month, he said in the application.
News Courtesy: www.newagebd.net