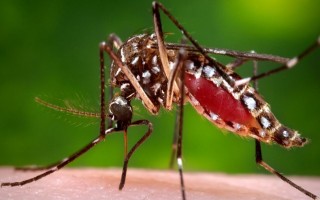 The prevalence of dengue has steadily reduced over the last 22 days with only 430 new patients hospitalised around the country in the 24 hours till Sunday morning.
The month of September had begun amid speculations that the mosquito-borne disease would not let up as long as intermittent rains continued against the poor government performance to control the mosquito species responsible for spreading the virus causing the disease.
A total of 902 dengue patients were hospitalised on the first day of September, after the disease had infected 52,636 people across the country in the previous month.
The daily dengue infection reached its peak in August when more than 2,000 people were hospitalised with the fever in every 24 hours for a part of the month.
'We may assume by the falling rate of daily dengue infection that we are past the worst,' Ayesha Akther, in-charge, Health Emergency Operation Centre and Control Room, told New Age on Sunday.
'I believe that the disease would be completely under control by the end of the current month,' she said.
Of the newly hospitalised patients in the last 24 hours, only 132 were admitted to hospitals in the capital, the lowest in the month, while 298 outside Dhaka, mainly in Khulna and Barishal divisions.
The control room said on Sunday that 1,224 dengue patients were under treatment at hospitals outside the capital while 875 in the capital.
A staggering number of 84,827 people were treated for dengue at hospitals across Bangladesh since January.
Dhaka Medical College associate professor Robed Amin told this daily on Sunday that while the disease was showing signs of subsiding still nearly 500 people were seeking admission to hospitals for treatment of dengue.
'This is not a small number,' he said.
He also predicted that hospitals would keep receiving dengue patients, though in small numbers, throughout the rest of the year.
The prevalence of the disease would decrease with gradually declining rains and humidity, he said, adding that the prevalence in the winter would be the lowest.
The eggs of dengue-generating mosquito remain fertile for a year and would become the source of a new generation of the mosquitos once they come in contact with water, especially during rain, he added.
Robed said that the challenge now was the government managing to clean up, before the next rainy season, every potential corner where aedes mosquitos could have laid eggs.
The Institute of Epidemiology, Disease Control and Research has so far confirmed 68 deaths caused by the fever. But unofficial estimates say that the number of deaths caused by the disease is almost twice.
News Courtesy: www.newagebd.net