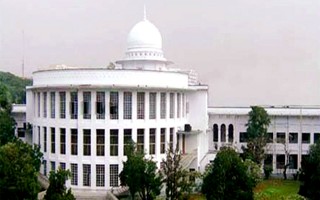 The High Court Division on Monday directed the government to explain in four weeks why Section 41 (1) of the Government Service Act 2018, would not be declared as unconstitutional and 'discriminatory' as the provision requires prior permission for arresting officials during investigation of criminal cases against them.
As respondents, the cabinet secretary, secretary to the president and secretary at the prime minister's office, the ministries of public administration and law, and the Jatiya Sangsad secretariat were asked to reply to the rule.
A bench of Justice Moyeenul Islam Chowdury and Justice Khandaker Diliruzzaman issued the rule after hearing a public interest litigation writ petition filed by the Human Rights and Peace for Bangladesh, challenging Section 41(1) of the Act that came into force on October 1, 2019.
At the hearing, HRPB's lawyer Manzill Murshid submitted that the Section 41 (1) of the Act was 'discriminatory' to the citizens as it requires prior permission to arrest any official before the acceptance of charge sheets against them by trial courts.
He submitted that an official could not be provided the extra privilege as all the citizens 'are equal in the eyes of the law.'
Manzil submitted that after the HC struck down Section 32A of the Anti-Corruption Commission Act 2013 as it had protected officials from arrests, the government incorporated the provision in the Public Servant Act to shield the bureaucrats.
He submitted that the provision curtailed the ACC's powers.
News Courtesy: www.newagebd.net