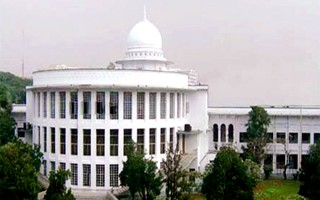 The High Court Division on Wednesday summoned the Health Services director-general Abul Kalam Azad and director Aminul Hasan to explain it personally on January 8 why they failed to submit proper reports stating progress achieved in setting up 30 Intensive Care Unit beds and Coronary Care Unit beds at government hospitals in district towns.
On June 25, the directives were issued by a bench of Justice JBM Hassan and Justice Md Khairul Alam to set up the ICUs and the CCUs within 30 days.
And as respondents, the Health Services director general and the director were directed to submit their reports on July 28.
The bench issued the directive after hearing a public interest litigation writ petition filed by Human Rights Lawyers and Securing Environment Society of Bangladesh.
The same bench summoned the DG and the director after petitioner's lawyer Bashir Ahmed pointed out at the hearing that the two officials submitted the same old reports at each hearing since July 28 stating ICU and CCU setting up was under process.
The DG and the director should be summoned as they did not co-operate with the attorney general's office on the issue, submitted deputy attorney general Noor Us Sadik.
Earlier the Health Services in a report informed the court that Tk 23 lakh was needed to set up 30 ICU beds and 30 CCU beds at each district hospital.
The Health services also informed the court that there were 256 ICU beds and 423 CCU beds at government hospitals mostly in divisional cities.
News Courtesy: www.newagebd.net