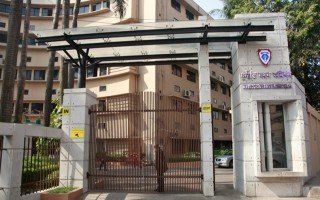 The Anti-Corruption Commission on Wednesday summoned bosses of six health sector supplier firms, including JMI Hospital Requisite Manufacturing Ltd and Toma Construction Ltd, to probe into low-quality health products including N-95 mask delivery to some government hospitals.
The four other companies are — Elan Corporation Ltd, Meditech Imaging Ltd, Lexicon Merchandise Ltd and Technocrat Ltd.
In separate notices, ACC director Mir Joynul Abdin Shibly asked JMI Hospital Requisite Manufacturing Ltd chairman M Abdur Razzak, Toma Construction Ltd medical team coordinator M Matur Rahman and Elan Corporation Ltd chairman and managing director Aminul Islam Amin to appear at the commission interrogation cell on July 7 while Meditech Imaging Ltd director Humayun Kabir and owner of Lexicon Merchandise Ltd and Technocrat Ltd Motazzerul Islam Mithu to come on July 8 to face ACC interrogations, said ACC director for public relations officer Pranab Kumar Bhattacharjee.
Motazzerul is a well-known contractor in the health sector and he is reportedly running a syndicate known as 'Mithu Syndicate' in the country's health sector, said Pranab.
In the ACC notices, the inquiry officer mentioned that the people allegedly embezzled corers of money and accumulated huge illegal wealth by participating in the supply networks of the health ministry and the health department.
It said that they misappropriated huge amounts providing substandard Personal Portative Equipment including N-19 mask for medical professionals during the COVID-19 outbreak for government hospitals.
On June 18, ACC formed a four-member inquiry committee to investigate the allegation that low-quality products were passed off as N95 masks as part of COVID-19 medical supplies to some government hospitals by JMI.
Later, the names of rest of the companies were included in the commission inquiry, said Pranab.
Earlier on June 10, the commission initiated the inquiry.
At the onset of the COVID-19 outbreak, the Central Medical Stores Depot supplied to government hospitals personal protective equipment that included packets of masks labelled as N95 masks.
The CMSD and its vendor JMI, in separate newspaper advertisements broached an explanation saying that ordinary facemasks were wrongly put inside N95 packets.
For them, it was only a packaging mistake.
Besides, the government did not take any action against Toma Construction Limited that supplied fewer number of N95 Niosh masks to the Central
Medical Storage Depot after obtaining an unsolicited tender to import three lakh masks from China.
The scam was unearthed two weeks ago by the National Security Intelligence while randomly checking 20 cartons of masks at the CMSD. The agency found that 200 masks were missing from the total number of 4,800 the supplier mentioned.
News Courtesy: www.newagebd.net