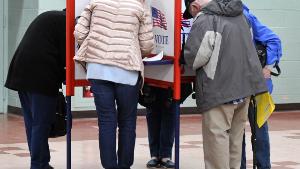 With Elections Day less than 100 days away, and President Donald Trump underwater in national polling averages, he is once again relying on his mastery of sowing discord to divide the nation and to distract the American public from his irresponsible leadership throughout this pandemic.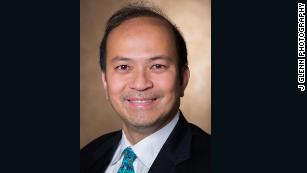 Baoky Vu
One possible distraction? Closing the Chinese consulate in Houston, which resulted in the Chinese shuttering the US consulate in Chengdu. And for one sliver of Trump's base -- Vietnamese Americans, many of whom harbor anti-Chinese sentiment -- the escalation of tension with the Chinese was just what they might be looking for.
Vietnamese Americans, particularly those over the age of 50, have been loyal Republicans for decades. In fact, according to the Asian American Legal Defense and Education Fund, Vietnamese American are the most conservative population among Asian Americans. While only about a third of them voted for Trump in 2016, 54% of them had voted for now-Sen. Mitt Romney in 2012 and 67% of them supported the late Sen. John McCain in 2008.
The recent downward trend in support for the GOP is likely the result of two main factors: first, the natural ebbs and flows of human nature as ethnic groups assimilate and grow, and second, with the passing of the Cold War, foreign policy concerns over time gave way to domestic priorities and social issues.
Still, at a point in time when, according to research from the American Pacific Islander American Vote (APIAVote), Vietnamese Americans below the age of 50 are identifying less and less with the GOP, many elders have remained steadfast in their support for Republican candidates, especially Donald Trump. In fact, the Trump administration's numerous trade, diplomatic and military skirmishes with China over the past four years have only endeared this bloc of voters even more to Trump. Many of them view China as a communist threat, and Trump as a strong leader willing to stand up to Beijing's prowess.
And while Vietnamese American politics might seem unimportant in the larger national conversation, it's worth remembering where these voters tend to live. Data from the American Pacific Islander American Vote organization show that aside from the nearly 780,000 -- about 40% of the Vietnamese population in the US -- who call California home, close to 300,000 live in Texas, almost 65,000 are in Georgia and about 85,000 live in Florida.
Opinion: America's Gang of Four has spoken, but it doesn't understand US-China reality
With Texas, Georgia and Florida considered swing states in the 2020 election cycle, Vietnamese Americans could play a key role at the margins this November. And Trump is going to need to tap into the older generation's deep resentment for the Chinese government, as well as its historical mistrust of the Democratic Party, to win in those states.
First, it is important to put in proper context the historical and ideological role that China plays in the minds of many Vietnamese Americans. Our historic enemy has a special place among the older generation in particular, and rightfully so. Vietnamese history books are filled with the stories of Vietnamese heroes and heroines beating back the invaders from the north. One story in particular of the famous Trung sisters illustrates the grievances accumulated between the two countries. Early in the first century, under the weight of forced cultural assimilation, the sisters led a successful resistance against their cruel Chinese Han overlords and ruled parts of Vietnam for three years. Their reign came to an end when the Chinese sent an overwhelming army to claim back lost territory. Vietnamese legend has it that the two sisters jumped to their deaths rather than be captured by their Chinese enemies.
Second, burdened by the searing pain of having lost our homeland over 40 years ago to Communist North Vietnam (with the aid of their ideologically aligned Chinese big brother), many of the South Vietnamese refugees who resettled in the United States have never forgotten the Democratic Congress' betrayal of South Vietnam in the critical 1973-75 period. The Tet Offensive in early 1968 had been a glaring military defeat for North Vietnamese-backed forces.
However, the audacity of the attacks deep into South Vietnam had served as a pivotal psychological victory for the North and their Viet Cong allies. Under enormous domestic political pressure during the 1972 elections, the Nixon administration basically forced their South Vietnamese allies to sign the Paris Peace Accords in early 1973 with North Vietnam, officially ending direct US military activity in Vietnam. At the height of the oil crisis and as the Watergate scandal consumed the Nixon presidency, Congress (under the leadership of Democrats) resumed cutting both military and financial assistance to the Saigon government.
Unable to resupply their military defense forces, South Vietnam's government was demoralized and soon thereafter, surrendered on April 30, 1975. As many older Vietnamese Americans remember the sting of defeat decades ago, they have clung on to Trump and his carefully staged ideological clash between capitalism and socialism.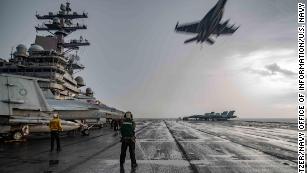 Trump's risky nose-to-nose challenge to China in the South China Sea
At this critical moment in time, their sons and daughters have taken up the mantle to fight -- through organizations such as The Progressive Vietnamese American Organization (PIVOT) and Union of North American Vietnamese Student Associations (UNAVSA), which are actively promoting civic and political engagement) -- for issues such as social justice, affordable healthcare access and a more compassionate form of capitalism. However, their elders' proverbial wall of support for Trump remains solid.
Additionally, they have turned a blind eye toward the strategic foreign policy failures of this Administration, such as the termination of the Trans-Pacific Partnership (TPP). Crafted as a free trade pact with 11 other nations in the Asia-Pacific region, it was created to counter China's growing trade presence as a tool of their foreign policy aims. President Trump's decision to not sign on to TPPsidelined the United States, even as the other nations proceeded to craft their own revised trade deal. In addition, President Trump has arguably damaged our critical security alliance with NATO, an organization whose success had been carefully orchestrated over the past 75 years through the tireless sacrifice of American statesmen. America's deteriorating relationships with NATO member countries have given Russia and China crucial openings on both trade and security issues . Ironically, Trump's America First policies were supposed to achieve the opposite aim.
As November fast approaches, Americans will learn just how persuasive Trump can be in turning out older Vietnamese American voters -- and if he has any appeal to younger ones. While I'm not a betting man, I think it's safe to say older Vietnamese Americans, like much of Trump's base, will remain loyal to him. After successfully finding freedom's shores in the 1970s, they still remain prisoners of their own history.
News Courtesy: www.cnn.com