Bangladesh seeks preferential advantage in export to US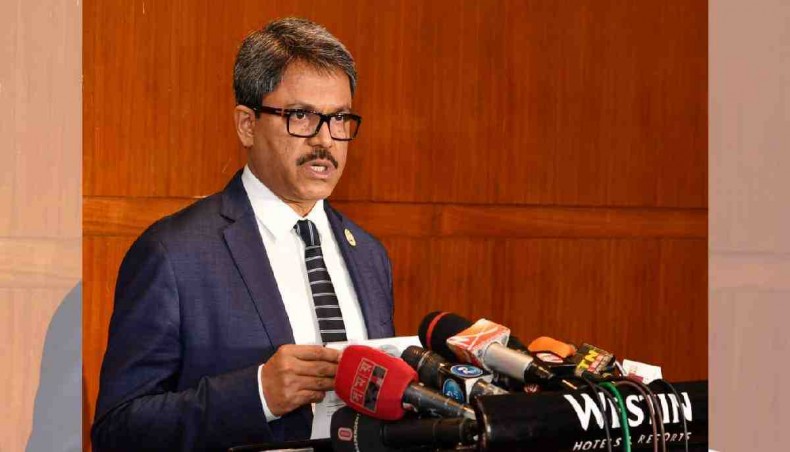 The government on Wednesday requested the United States for providing preferential advantage on exports to the country, state minister for foreign affairs M Shahriar Alam said.
A Bangladesh delegation made the request in official talks in Dhaka with a visiting high-level US delegation led by deputy secretary of state Stephen Biegun on Wednesday evening. Shahriar Alam led the Bangladesh side in the talks.
The Bangladesh side requested access to 'BUILD Act' — the Better Utilisation of Investments Leading to Development Act — programme of the US for getting preferential advantage in export to and attracting investment from the country, Shahriar Alam said at a press briefing after the talks on Wednesday evening.
The US side has, however, said that the two countries might engage in discussion preferably an arrangement like FTA or free trade agreement as the 'BUILD Act' was made for countries with smaller economies compared to the Bangladesh economy, he said.
Bangladesh also sought support from the US in facilitating repatriation of over 1.2 million Rohingya people from camps in Cox's Bazar to Rakhine state of Myanmar, as the US proposed for longer term joint response plan, with support from the UK, said the state minister.
The Bangladesh delegation also requested the US side to ease visa restrictions for Bangladeshi students, he added.
The US delegation also said that they would encourage the COVID-19 vaccine producers of the country to engage with Bangladeshi producers for making the vaccine available here.
Stephen Biegun reached Dhaka on Wednesday on a three-day official visit after completing a visit in India. He would call on prime minister Sheikh Hasina and foreign minister AK Abdul Momen on Thursday.
The deputy secretary's engagements in Bangladesh will focus on advancing 'common vision' of a free, open, inclusive, peaceful, and secure Indo-Pacific region with shared prosperity for all, US-Bangladesh cooperation on COVID-19 response and recovery efforts and sustainable economic development, the US Department of State said.
US ambassador to Bangladesh Earl Miller, Bangladesh ambassador-designate to the US Shahidul Islam, and senior officials from both sides attended the talks.
News Courtesy: www.newagebd.net