Tagore singer Mita Haque dies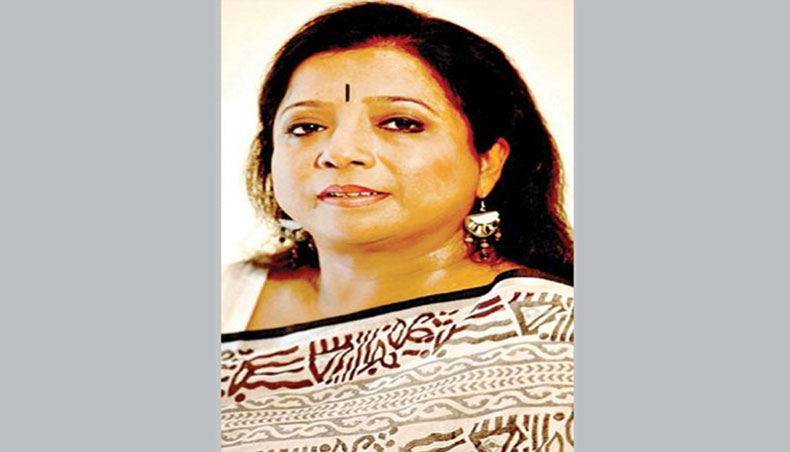 Ekushey Padak winner and renowned Tagore singer Mita Haque died on Sunday morning at a hospital in Dhaka due to heart attack and brain stroke. She was 57.
Mita Haque's son-in-law Mostafiz Shahin confirmed the matter to New Age.
'She breathed her last at about 6:20am on Sunday at Bangladesh Specialized Hospital. She suddenly became unwell on Saturday afternoon. We took him to the hospital. She suffered massive heart attack and brain stroke,' said Mostafiz.
'The duty-doctor first shifted her to the Intensive Care Unit and then put her on ventilation. They tried the whole night tirelessly but failed to save her,' Mostafiz added.
He also said that she recovered from COVID-19 four days ago. 'When her result came out negative, we took her to home,' he added.
Mita Haque tested positive for COVID-19 on March 25. She was admitted to the Bangladesh Specialized Hospital on March 31.
Mita Haque was one of the listed highest grade artiste of Bangladesh Betar. Her 14 solo albums were released from India while 10 were from Bangladesh.
She was awarded Ekushey Padak in 2020 for her contribution to the country's music scene.
News Courtesy:
https://www.newagebd.net/article/135061/tagore-singer-mita-haque-dies