DEPZ garment workers block Dhaka-Tangail highway for arrears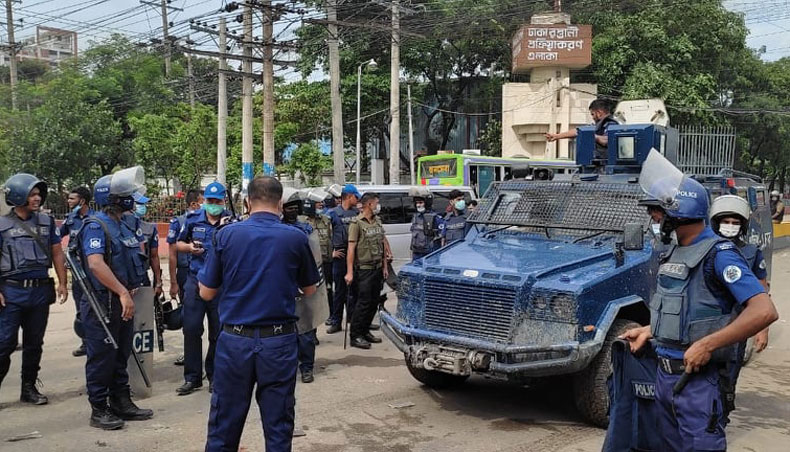 Several hundred workers of a readymade garment factory at Dhaka Export Processing Zone on Sunday morning blocked the busy Dhaka-Tangail Highway at Ashulia demanding arrears.
Police said that over 300 workers of the export-oriented Lenny Fashions Ltd blocked the roads at about 6:30am for an hour to place their demand of arrears.
Workers said that police charged baton on the demonstrators, fired tear gas shells and sprayed hot water to disperse them from the highway while thousands of people faced traffic.
Workers said that the Indian owner of the garment industry did not pay their lay off period wages though the factory was shut down on March 2020.
Ashulia police duty officer Nasrin Afroz said that the industrial police dispersed the workers from the road and resumed movement after an hour.
News courtesy- http://www.newagebd.net/article/140595/depz-garment-workers-block-dhaka-tangail-highway-for-arrears