13 more die at RMCH Covid units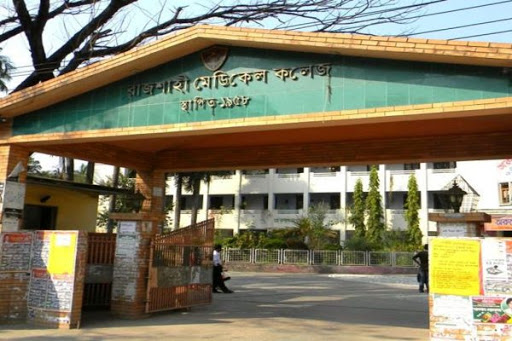 Thirteen more patients died in the Covid units of Rajshahi Medical College Hospital in the last 24 hours ending Sunday morning, hospital authorities confirmed.
Of the dead, six were Covid positive while the rest died with symptoms of Covid infection and before testing their samples, said RMCH director Brigadier General Shameem Yazdany.
He said that two of the deceased were from Rajshahi district, while six from Chapainawabganj, three from Naogaon, and one each from Natore and Kushtia districts.
According to the RMCH sources, a total of 125 patients died in the Covid-19 units of the hospital in the last 13 days. Of the deceased, 70 tested positive for Covid-19 and the remaining ones, having symptoms of Covid infection, died before testing their samples.
Meanwhile, 4 new patients were admitted at the Covid-19 units of the hospital in the past 24 hours while a total of 294 patients were taking treatment at the units.
The units have 271 beds.
RMCH deputy director Dr. Saiful Ferdous told New Age that 230 out of 653 samples were tested positive in the hospital's two labs on Saturday.
Rajshahi saw a high rate of infection and death due to Covid-19 since late May.
The district administration put Rajshahi city corporation areas under a seven-day strict lockdown from Friday afternoon to contain the spread of Covid-19.
News courtesy- http://www.newagebd.net/article/140596/13-more-die-at-rmch-covid-units