Bangladeshi family stranded in Haiti reportedly 'safe'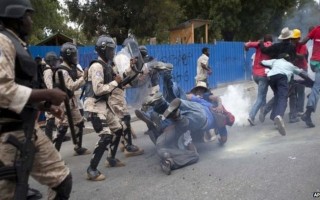 A Bangladeshi family reportedly stranded in the violence-wracked Carribbean nation of Haiti 'is safe'.
The Embassy of Bangladesh in Washington DC said on Wednesday that it got in touch with engineer Md Habibur Rahman Manik in Haiti, who informed diplomats that he and his family had moved to a safer place.
The family has also purchased air tickets to travel to Florida in the United States later on Wednesday, the Embassy said in a release.
The assassination of president Jovenel Moise at his home on July 7 has plunged the already impoverished nation deeper into chaos, with rivals battling over the country's leadership.
Gang violence has increased in the country though it has been largely centred in the capital of Port-au-Prince. However, it has affected life across Haiti, paralysing the fragile economy, shuttering schools, overwhelming police and disrupting efforts to fight the pandemic.
News Courtesy:
https://www.newagebd.net/article/143700/bangladeshi-family-stranded-in-haiti-reportedly-safe