Non-Covid health issues take silent toll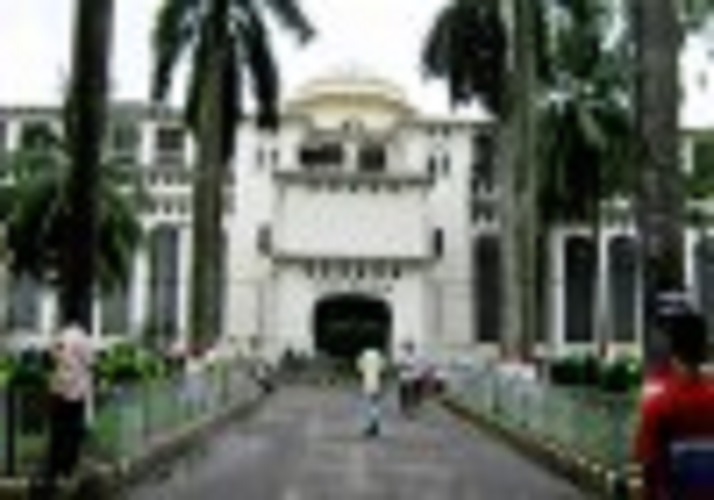 A drastic fall in the number of visitors at outpatient departments in hospitals that otherwise remain overwhelmed with patients mirrors the disruption the coronavirus pandemic has caused in non-Covid treatment.
In the wake of a surge in Covid cases and deaths, general patients' hospital visits reduced by up to 90 per cent compared with normal times, according to government and private hospitals treating patients with diabetes, cardiac problems and cancer.
The health ministry has already ordered hospitals to admit only critical general patients and asked people to keep away from visiting hospitals unless it is a real emergency.
Under the circumstances, clinicians warned, non-Covid health problems are silently taking its toll on public health as mismanagement in the health sector prevented proper utilisation of limited resources.
'General patients' treatment is severely hampered for over half the country's hospital beds have been taken up by Covid patients,' Directorate General of Health Services line director Robed Amin told New Age.
Additional cost burden for Covid test, which is a precondition in many cases of hospitalisation and treatment, also stood in the way of general patients seeking medical attention.
People are also being subjected to additional troubles by government hospitals wrongly referring general patients to dedicated Covid hospitals by the dozen every day.
For instance, Manikganj sadar hospital referred Mukter Ahmed, 27, to Dhaka Medical College Hospital on Tuesday morning after the young man narrowly survived being drowned with his lungs filled with water.
A resident of Jhitka, about 20km off Manikganj sadar, Mukter's family had spent six hours before realising that the DMCH was not the right place to come for treatment now.
'How government doctors could not have known that DMCH turned into a Covid hospital?' wondered Mukter's uncle MA Hasan.
On Thursday, Mukter was in a critical condition at Mitford Hospital, where he eventually got admitted, as doctors struggled to drain water out of his lungs little by little.
The DMCH authorities said that they stopped admitting general patients about a year ago but still received scores of such patients every day, all victims of wrong referrals.
'The government must sort out an effective way for treating general patients,' said Bangladesh Diabetes Association president prof AK Azad Khan.
The number of patients with diabetes visiting BIRDEM daily fell to 500 compared with the number of 4,000 during normal times underscoring the extent by which general patients are skipping treatment.
Diabetes is associated with many health problems and uncontrolled diabetes can bear serious consequences during the pandemic.
Theoretically, keeping diabetes under control is not subjected to hospital visits but practically for people barely health-conscious need to visit hospitals regularly, said Azad.
The medical oncology department at the National Institute of Cancer Research and Hospital also reported a two-thirds fall in the number of their daily outdoor patient, particularly this month, when Covid cases abnormally surged.
'We are discouraging patients from visiting us unless hospitalisation is required and, instead, we are giving medical advices to them over the phone,' said the cancer institute's assistant professor Muhammad Rafiqul Islam.
Chronic cancer treatment may continue for months or even years to keep the disease under control which is severely disrupted by the pandemic, especially during movement curbs, he said.
Cancer patients developing side effects such as vomiting after chemotherapy are being referred to nearby general medicine doctors for treatment, according to the cancer institute doctors.
Kidney patients found it difficult in scheduling a dialysis session as many hospitals are only accepting hospitalised patients for dialysis.
For instance, the 850-bed Shaheed Suhrawardy Medical College Hospital has the capacity to perform 10 dialyses in a session but is carrying out five dialyses at the moment.
The outdoor patient visit at the hospital has been halved with a dramatic fall in the number of patients with ear, nose and throat diseases compared with normal times.
'We are doing our best. We have too much on our plate while we are treating both Covid and non-Covid patients,' said the medical college hospital's director Khalilur Rahman.
Cardiac patients usually rush to hospitals with chest pain and high blood pressure but the number of such visits dramatically fell, especially in July when the Covid restrictions were in effect.
'We fear mortality caused by diseases such as heart and cancer will increase in the coming days,' said National Heart Foundation Hospital and Research Institute's professor Sohel Reza Choudhury.
Physicians felt better prepared compared with last year in tackling non-Covid health problems after most of them had been vaccinated.
Most people in Bangladesh are still not vaccinated and those with comorbidities consider hospital visit a great risk for acquiring Covid infection.
Dentists said that the number of patients halved as only those with excruciating pain are visiting them while others are having pain killers and antibiotics prescribed over the phone to delay their hospital visits.
'Patients needing dental scaling, polishing and filling vanished all of a sudden,' said SM Bellal Hossain, senior lecturer, Pioneer Dental College Hospital.
Bangladesh saw nearly over 1.5 lakh new infections in the last two weeks as the worst ever Covid wave swept the country ever since the disease's emergence on March 8, last year.
Covid-19 so far killed nearly 17,000 people and infected over a million.
Meherun Nesa, 55, a heart patient, breaks out in a sweat as she snaps out of sleep in the middle of the night at a greater frequency than ever before nowadays.
Each time she wakes up she finds her heart abnormally pounding against her chest.
'I have delayed going to doctors for two months now and there is no sign of the coronavirus spread letting up,' said Meherun Nesa.
Pregnant women, requiring regular health check-ups, are also avoiding going to hospitals. But the worst affected are those under fertility treatment, especially those awaiting fertility operation or in vitro fertilisation, commonly also known as IVF.
IVF treatment is long and needs continuous consultation with the physician. The treatment may involve several operations in its course with a timeline separating each step in the course.
Many IVF seekers choose to go to India for treatment which has also been hampered for a long time.
'Doctors said my chance for having a baby is running out for I am in a critical stage of illness. The earlier I try IVF, the better,' said Simran Ahmed, not her real name, who has been waiting for five months to go to India for treatment.
News Courtesy:
https://www.newagebd.net/article/143760/non-covid-health-issues-take-silent-toll