Social distancing violated as all stations not access controlled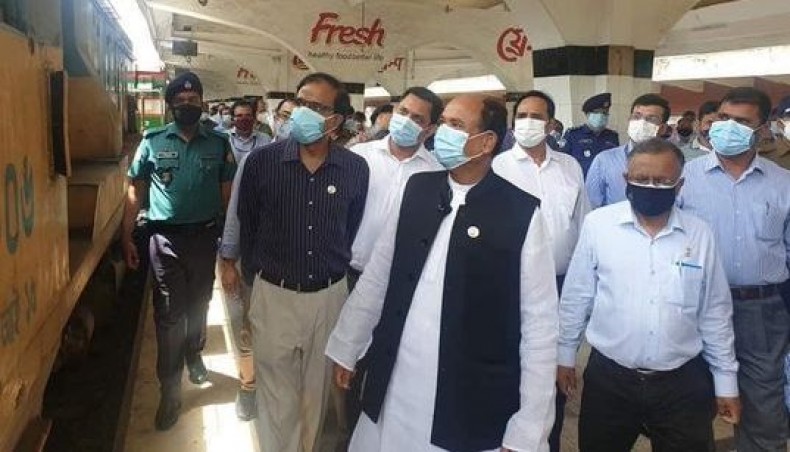 The railways minister Nurul Islam Sujan on Thursday said that without making all stations access control it would not be possible to make people follow the social distancing.
During a visit to the Kamalapur rail station he said this to reporters as some journalists alleged that social distancing was not being followed inside local and commuter trains.
The minister visited the station as on the day Bangladesh Railway resumed services of 38 intercity and 19 local and commuter trains after 14 days of strict restrictions.
The services are resumed by keeping 50 per cent seats in each train vacant to maintain social distances while tickets are only available in online.
The minister said that trains were always transports of common people which had great demands.
'As we made the airport station in Dhaka fully access control no one get on train roof from there,' he said.
As all railway stations were not access controlled, people were defying health regulations, he added.
During the visit, the railways ministry secretary Md Selim Reza and BR director general Dhirendra Nath Mazumder were also present.
News Courtesy:
https://www.newagebd.net/article/143795/social-distancing-violated-as-all-stations-not-access-controlled