SSC in Nov, HSC in Dec if Covid situation improves: Dipu Moni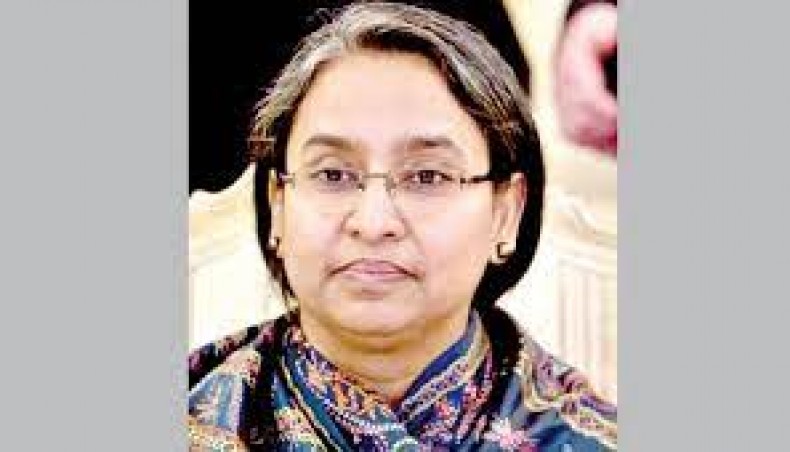 Bangladesh government is going to hold the Secondary School Certificate and Higher Secondary Certificate examinations of 2021 in second week of November and first week of December this year respectively if the coronavirus situation improves.
In a virtual press briefing, the education minister Dipu Moni on Thursday also said that the examinations would be held on three elective subjects.
She also said that in both examinations compulsory subjects would be marked based on the results of the students' previous performances.
If it is not possible to hold the examinations this year then the results would be prepared based on marking on previous results and assignments given to the students or only based on previous results, she said.
After the Eid-Ul-Azha 24 assignments would be given to SSC examinees and 30 assignments to the HSC examinees, she said.
The minister also said that if the examinations could be held, the examinations timing would be half and marks would also be half.
Fees of the examinations would also be reduced as the examinations would be held on few subjects, she continued.
Dipu Moni said that decision on holding Junior School Certificate examinations was not taken yet.
Earlier the government in 2020 cancelled the Primary Education Completion, Junior School Certificate and HSC examinations because of the closure of educational institutions for Covid since March 17, 2020.
The result of the 2020 HSC exams was prepared on the results of SSC and JSC/JDC exams.
According to the latest decision of the government, the closure will continue till July 31.
Usually the SSC examinations are held in February and the HSC in April while the government in December 2020 planned to hold the 2021 SSC examinations in June and the 2021 HSC in August.
Some 25 lakh students are scheduled to take SSC examinations and some 15 lakh students to take HSC examinations in 2021.
News Courtesy:
https://www.newagebd.net/article/143790/ssc-in-nov-hsc-in-dec-if-covid-situation-improves-dipu-moni