BNP accuses govt of endangering people in Covid-19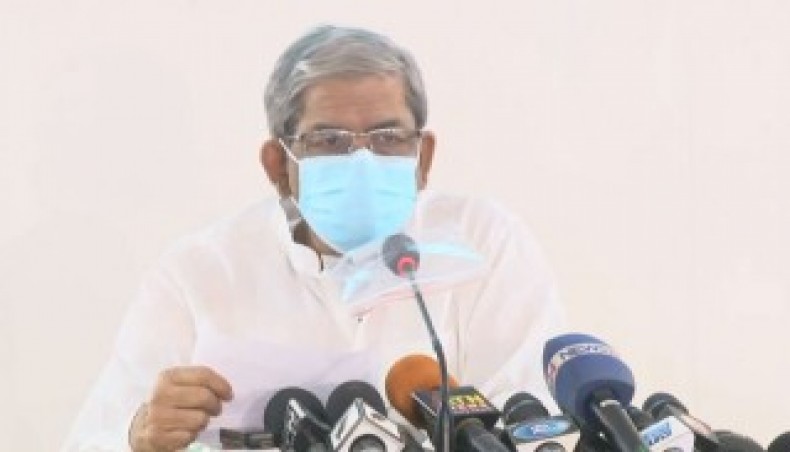 Opposition Bangladesh Nationalist Party secretary general Mirza Fakhrul Islam Alamgir on Wednesday alleged that that the Awami League government's indifference and inefficiency endangered people's lives during the ongoing Covid pandemic.
Fakhrul made the remarks after paying tribute to the BNP founder Ziaur Rahman by placing flowers at his grave at Sher-e-Bangla Nagar in Dhaka on the occasion of Eid-ul-Azha.
'We have prayed for the salvation of all people from the Covid pandemic by offering prayers at this grave as people's lives are at stake because of indifference and inefficiency of the government,' Fakhrul told journalists.
BNP is celebrating Eid-ul-Azha at a time when ailing party chairperson Khaleda Zia is detained and acting chairperson Tarique Rahman is in exile, he said.
Fakhrul said that Khaleda had offered prayers at the grave of Zia on the eve of the celebrations of two major religious festivals of the Muslims but she had been failing to do so since February 8, 2018, when she was jailed.
Khaleda has been staying at her Gulshan house since her release from jail by the government on conditions on an executive order on March 25, 2020 amid Covid outbreak in Bangladesh.
News Courtesy:
https://www.newagebd.net/article/144278/bnp-accuses-govt-of-endangering-people-in-covid-19