EC formation, elections in usual way: Obaidul Quader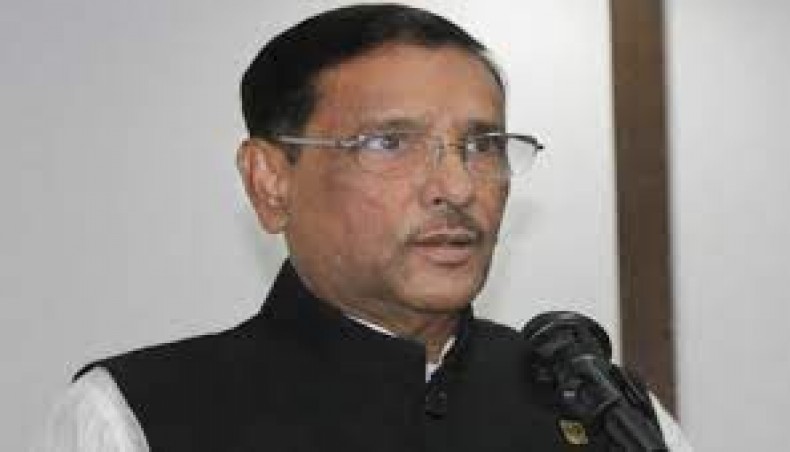 The president will appoint next chief election commissioner and other election commissioners in the conventional way and the next general election will be held under the present government, said Awami League secretary general Obaidul Quader on Sunday.
He also ruled out the possibility of the revival of the caretaker government system.
'The President will form the next Election Commission through a search committee in consultation with all stakeholders,' Quader, also road transport and bridges minister, said while speaking at a programme organised at Padma Bridge Toll Plaza in Lauhajong upazila in Munshiganj on the occasion of handing over land lease documents to the people who have lost their houses due to the construction of Padma bridge.
The affected people were rehabilitated in some new areas.
Quader also said that caretaker government system was abandoned in 2011 following a court order, so there was no scope of restore it.
'President will get opinions and will appoint the perfect people for the commission. If the EC is neutral, the election will also be neutral, so the demand of restoring caretaker government system is simply baseless.' Quader said.
He said that the caretaker government issue was resolved years ago as the High Court sent the caretaker government system to the museum.
'There is no room for a new debate here. I requested all concerned not to create chaos in the country because Sheikh Hasina's government wants free and fair election too,' he said.
Quader made the remark a day after Bangladesh Nationalist Party secretary general Mirza Fakhrul Islam Alamgir warned that his party would not take part in any general election in the country if it was not held under a neutral government.
Quader said that getting a guarantee to win the election was neutrality to BNP.
'There will be a fair election. Have trust on the president,' he said, adding that elections in Bangladesh would be held in just the same way as those were held in other democratic countries across the world.
Earlier on 25 September, 54 eminent citizens demanded enactment of a law to appoint the chief election commissioner and other election commissioners as the tenure of the current top brass of the commission will end in February 2022.
In a statement, they said that the initiative to reconstitute the Election Commission must begin immediately with the enactment of a law as per the constitution.
News Courtesy:
https://www.newagebd.net/article/150806/ec-formation-elections-in-usual-way-obaidul-quader