Two get life term in Noakhali rape case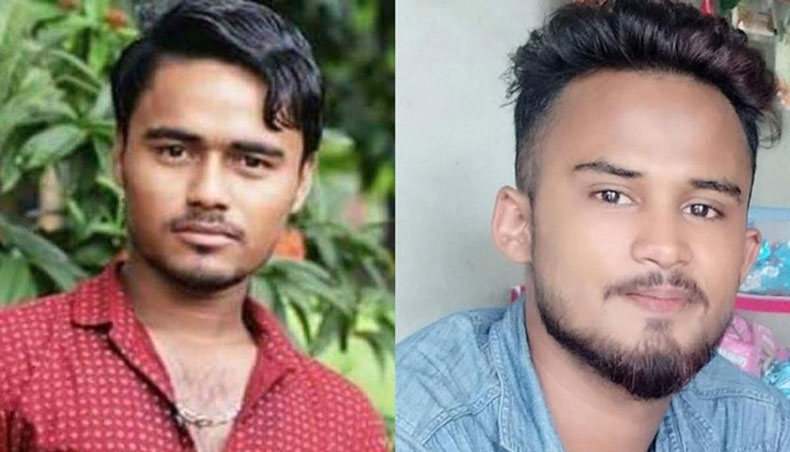 A court on Monday sentenced two accused, including a local Juba League activist, to life-term imprisonment for raping a 37-year-old woman at village Joykrunchpur of Eklashpur union in Noakhali's Begumganj on September 2, 2020.
Judge Joynal Abedin of the District Women and Child Abuse Suppression Tribunal-1 delivered the verdict in the presence of the accused.
The two convicts are Delwar gang's Delwar Hossain, a local Juba League activist, and his associate Md Ali, alias Abul Kalam.
They were also fined Tk 50,000 or three more months in jail.
Public prosecutor Mamunur Rashid Lablu stood for the state while Mollah Habibur Rasul Mamun represented the plaintiff and advocate Jasim Uddin Badal for the accused.
Mamunur said that in the case 12 witnesses testified for the state and three for the accused.
Dalwar identified himself as a Juba League activist and villagers said that he was a common face in meetings and procession of Awami League and Juba League in Begumganj and he used to run a gang after his name under the patronage of local Awami League leaders.
According to court sources, the court pressed charges against the accused on February 17 this year. Later, on August 18, the testimony of the plaintiff was taken in the presence of the accused.
The protests against unending incidents of rape, sexual harassment and torture against women across Bangladesh flared up in Dhaka and elsewhere in the country on October 5, 2020, after a video of the 37-year-old woman getting sexually assaulted and tortured by a group of youths in Begumganj upazila in Noakhali went viral on social media.
The video showed that the youths, aged between 20 and 30, stripped the housewife naked, molested her and started beating and dragging her despite all her cries seeking mercy.
One of the offenders videoed the scene and uploaded it on social media on October 4, 2020, 32 days after the incident, police officials said.
The Police Bureau of Investigation on December 15, 2020, pressed charges against the two.
PP Mamunur said that two more cases — one for rape attempt and another under the Pornography Control Act — were also filed and PBI submitted the charge sheet against 14 people, including Delwar.
The case under the Pornography Control Act is at trial stage while trial process in rape attempt case is yet to be started, Mamunur said.
News Courtesy:
https://www.newagebd.net/article/150883/two-get-life-term-in-noakhali-rape-case