HC receives death reference of 20 convicts in Abrar murder case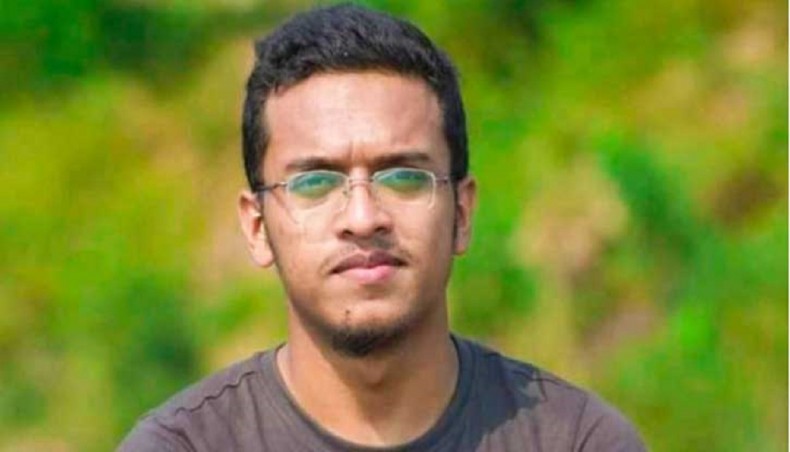 The High Court on Thursday received death reference of 20 Bangladesh University of Engineering and Technology students, who were earlier sentenced to death for the 2019 murder of their fellow Abrar Fahad over his Facebook post on Bangladesh-India deals.
Supreme Court spokesman Mohammad Saifur Rahman told reporters that now the reference would be placed before the Chief Justice seeking his consent to prepare a paper-book on priority basis for hearing of the death reference.
On October 7, 2019, Abrar was beaten to death by leaders and activists of the then-BUET unit of the Chhatra League reportedly over his posts on Facebook criticising the government's deals with India.
The killing triggered protests in home and abroad. His father filed the case against 19 students.
The Dhaka Speedy Trial Tribunal-1 on December 8, 2021 sentenced the 20 of the total 25 students accused in the case for killing Abrar Fahad.
Judge Abu Zafar Md Kamaruzzaman also sentenced the rest five accused to imprisonment for life term.
Of the convicts, 22 were detained in the jail.
The tribunal gave death sentences for Mehedi Hasan Russel, 24, Muntassir Alam Jemmy, 20, Khandaker Tabakkharul Islam Tanvir, 21, ASM Nazmus Sadat, 21, Md Mizanur Rahman Mizan, 22, Shamsul Arefin Rafat, 21, Md Shamim Billah, 21, Md Mazedur Rahman Mazed, 20, Hossain Mohammad Toha, 21, Md Moniruzzaman Monir, 21, Md Mehedi Hasan Robin also known Shanta, 23, Muzahidur Rahman, 21, Anik Sarker Apu, 22, Md Meftahul Islam Jeon, 22, Ifti Mosharraf Sakal, 20, SM Mahmud Setu, 24, Morshed Amatya Islam, 20, Morshed-Uz-zaman Jisan, 21, Ehteshamul Rabbi Tanim, 20, and Mostaba Rafid, 21.
News Courtesy:
https://www.newagebd.net/article/159244/hc-receives-death-reference-of-20-convicts-in-abrar-murder-case