Two Japanese vessels in Ctg on goodwill port visit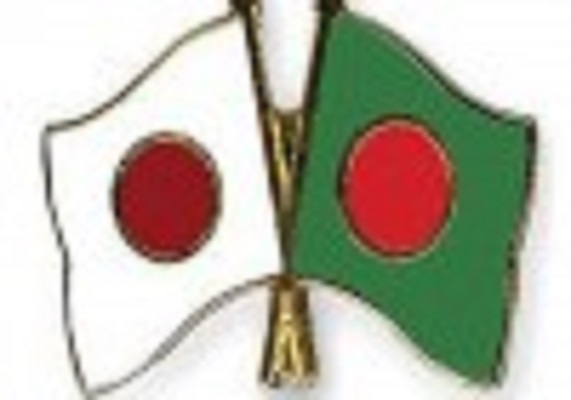 Two vessels-JS URAGA (Mine Sweeper Tender) and JS HIRADO (Mine Sweeper Ocean)- of the Japan Maritime Self-Defense Force are now in Chattogram.
The two vessels arrived at Chattogram Port on Saturday for a goodwill port visit and will stay in Chattogram till Monday.
Japan hoped that this port visit will not only strengthen bilateral relations between Japan and Bangladesh but also contribute to realise a 'Free and Open Indo-Pacific', which is a vision to secure peace, stability and prosperity in the region.
Captain NOGUCHI Yasushi, commanding officer of the Deployment, and his officers were received by Captain Masudul Karim Siddique, chief staff officer to commander, Chattogram Naval Area and greeted by Ito Naoki, ambassador of Japan to Bangladesh.
During this port visit, the Bangladesh Navy will organise exchange programmes such as visits on board.
Ambassador Ito and Captain NOGUCHI are scheduled to meet with Rear Admiral Mohammad Mozammel Haque, commander, Chattogram Naval Area, Commodore Mir Ershad Ali, Commander, Bangladesh Navy Fleet, and Rear Admiral M Shahjahan, chairman, Chattogram Port Authority on Sunday.
The Japanese delegates will also make a courtesy call on mayor of Chattogram City Corporation Md Rezaul Karim Chowdhury.
Moreover, JS HIRADO and JS URAGA will conduct a goodwill exercise with the Bangladesh Navy in the surrounding sea.
The JMSDF has made port visits to Chattogram two times before, in 2012 and in 2019.
This third visit has taken place in a very memorable year, which marks the 50th anniversary of the establishment of the diplomatic relations between Japan and Bangladesh.
This port visit is particularly significant, as it is the event to celebrate the 50th anniversary of the two countries, said the Japanese Embassy in Dhaka.
JS URAGA and JS HIRADO departed from Japan on 12 December 2021 for IMED21: Indo-Pacific and Middle East Deployment 21 and has made a visit to Bangladesh after Brunei.
They will also visit Sri Lanka, Bahrain, and Malaysia, returning to Japan on 31 March 2022.
News Courtesy:
https://www.newagebd.net/article/159506/two-japanese-vessels-in-ctg-on-goodwill-port-visit